Being a city girl you don't get to travel lot by train , so when an opportunity arose ,I grabbed it!!! And can I add it was a complete treat for all of us.
Cross country train rides are always a treat and a must for  anyone who  truly wants to experience India. At Shikhar Travels, we recommend them to all our clients. We were traveling from Delhi  to Varanasi  on the Shiv Ganga Express train.
I have always been fascinated by train rides. This was my first journey on the train with my 4 year old ; she is completely obsessed by trains and this just added to our excitement.
We arrived at New Delhi Railway Station 30 minutes before the departure of our train , worried we may not reach in time to catch the train . That didn't happen though. It is recommend to get here 45 -60 minutes before the scheduled departure of your train if  you are not a frequent Traveler of the Indian Railways. There are two reasons for this – one, you get an opportunity to observe and absorb the overwhelming experience you are about to discover  and second, you most likely will not miss your train .
At Shikhar Travels we always recommend our clients take an assisted transfer to the train station so we can guide you to the correct platform , coach and berth . In my case my guide was my husband, who frequently travels by trains.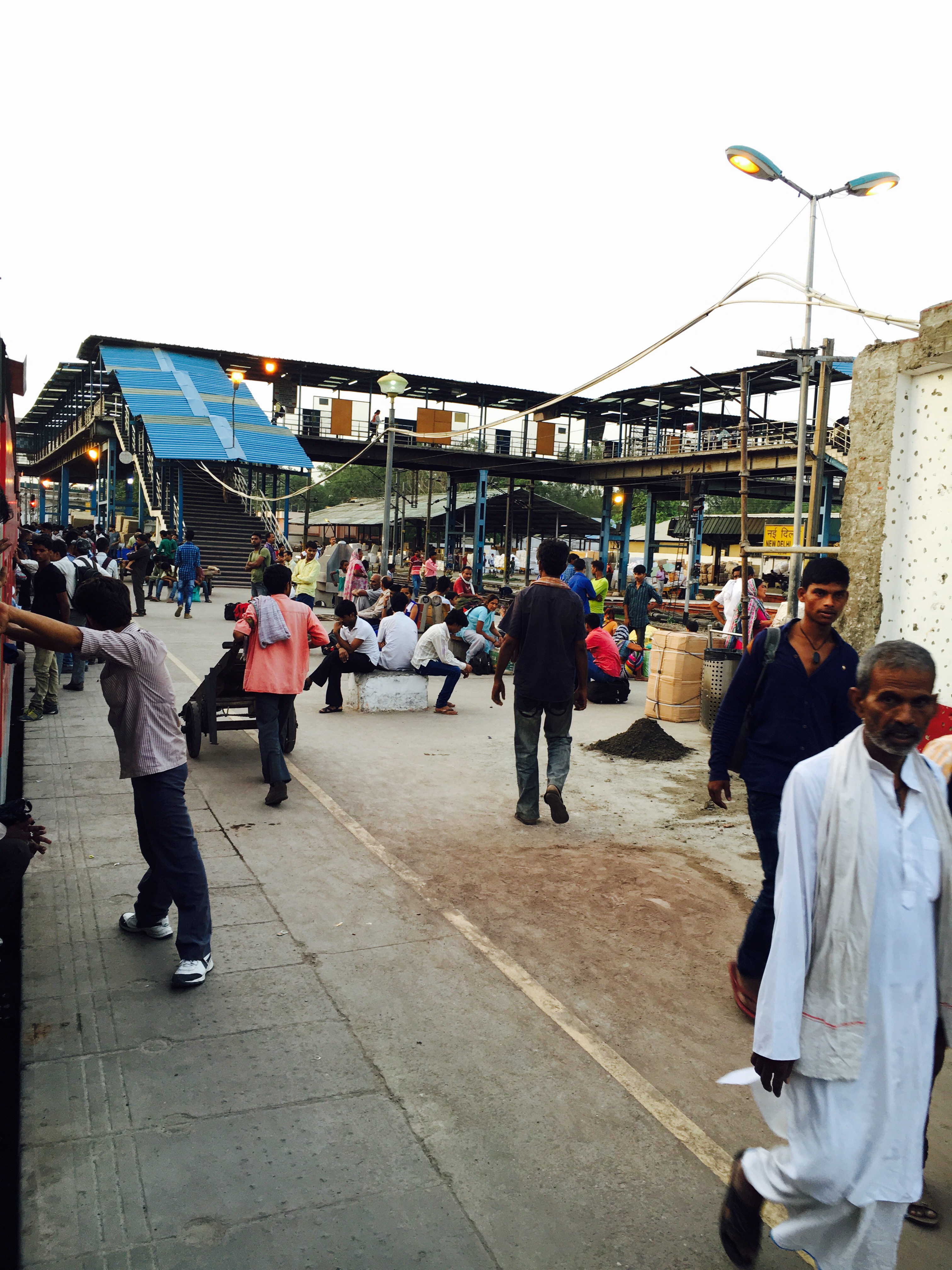 The station was a pleasant surprise at first with escalators leading to the concourse and platforms.  Then we arrived at the platform, crowed with hundreds of people- some waiting for their train to arrive , others seeing off their relatives. It seemed more like a picnic spot with everyone relaxed , sitting in groups and chatting while they sipped tea and ate their snack. For some their luggage became their pillow as they lay on the platform.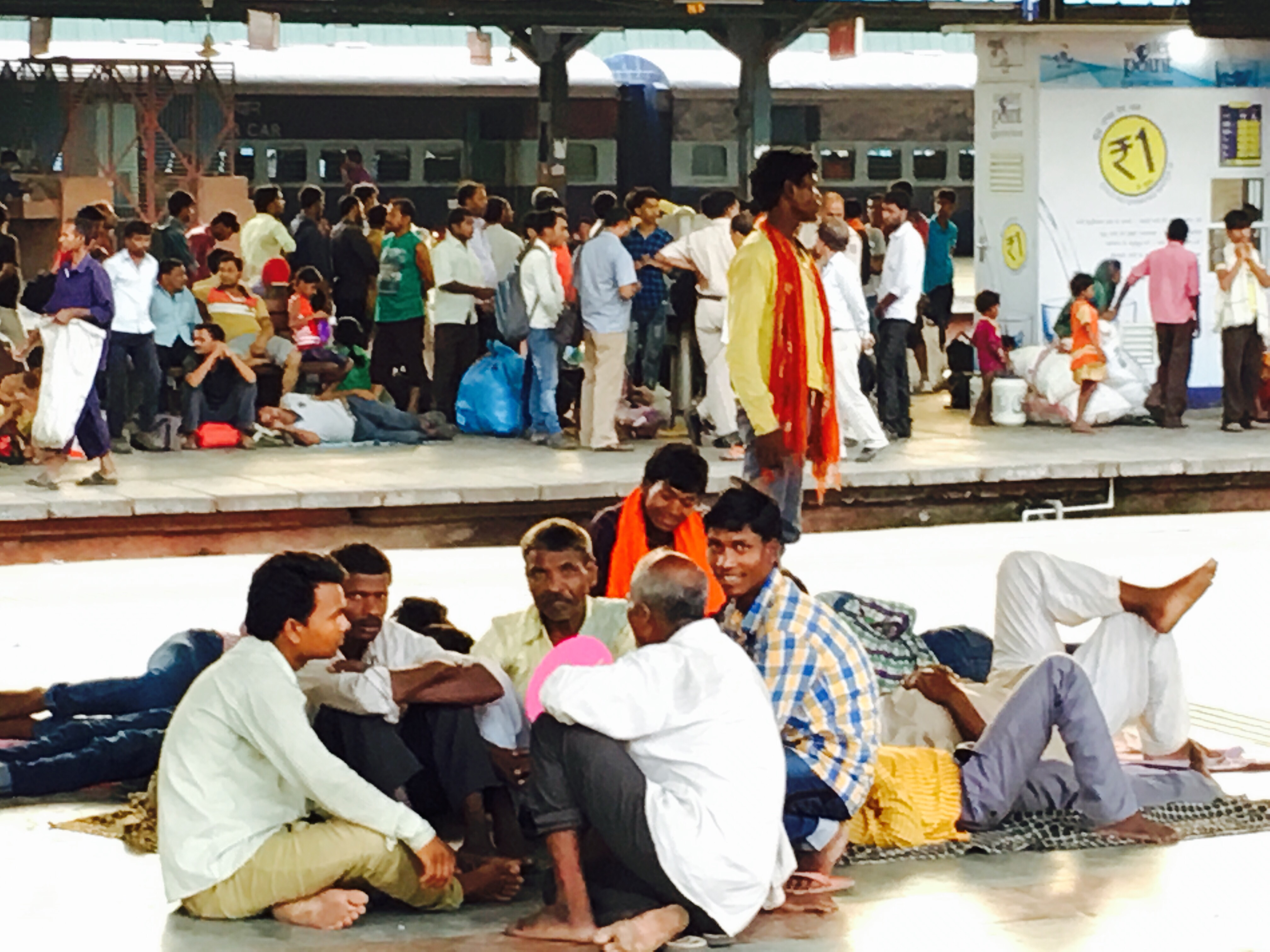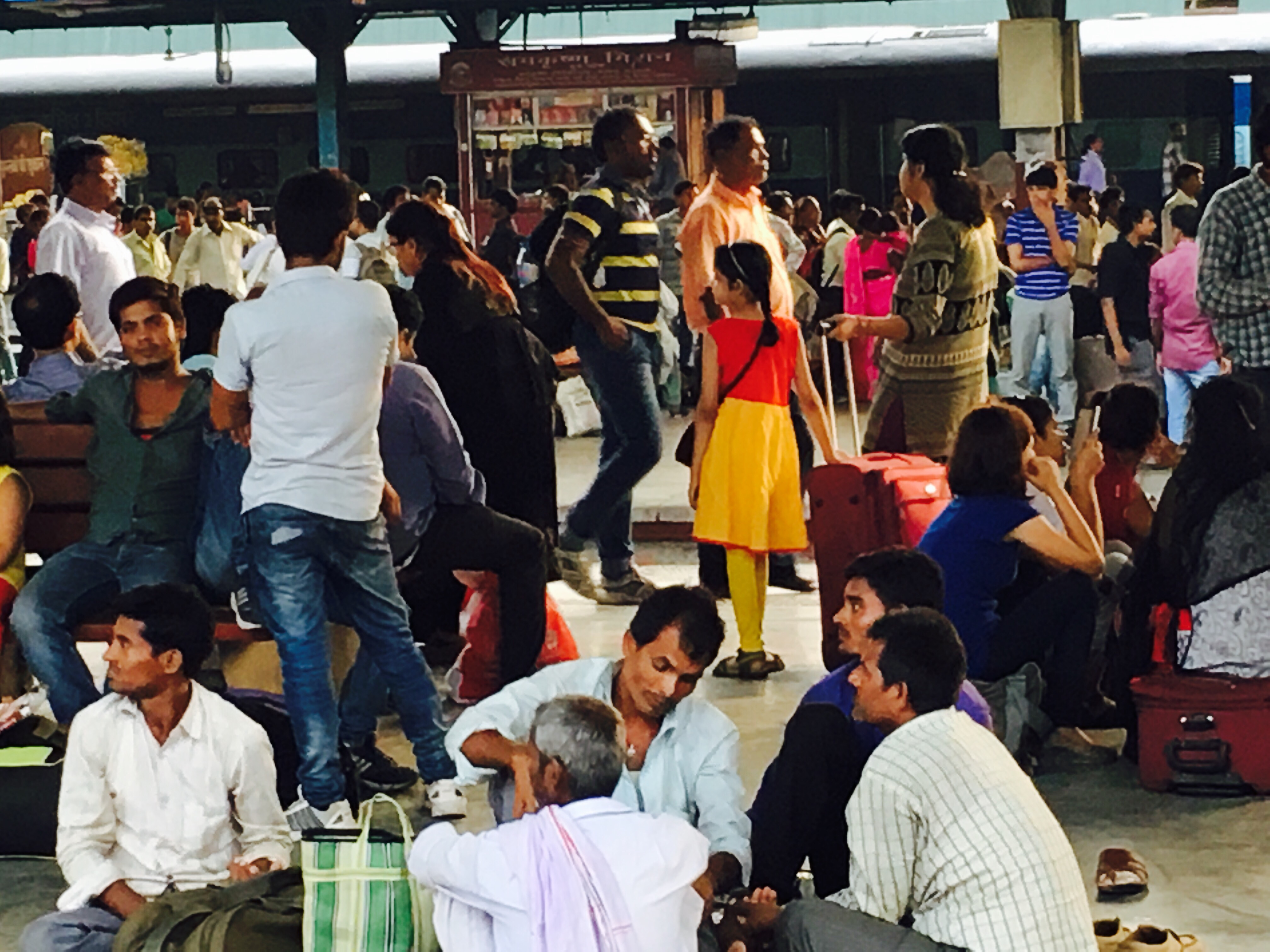 We finally located our coach and boarded the train and can I add we were pleasantly surprised .  We booked ourselves in 1AC, which is the first class coach of the train . The corridor , covered by a red carpet led us to our compartment. The compartment came in sets of two and four bed. Ours was a compartment of two beds.  The coach was very clean, contrary to our previous experiences. The toilets also were clean and odorless . This was the case only for 1AC coach. If you travel into the other coaches, nothing seemed changed from my earlier travels.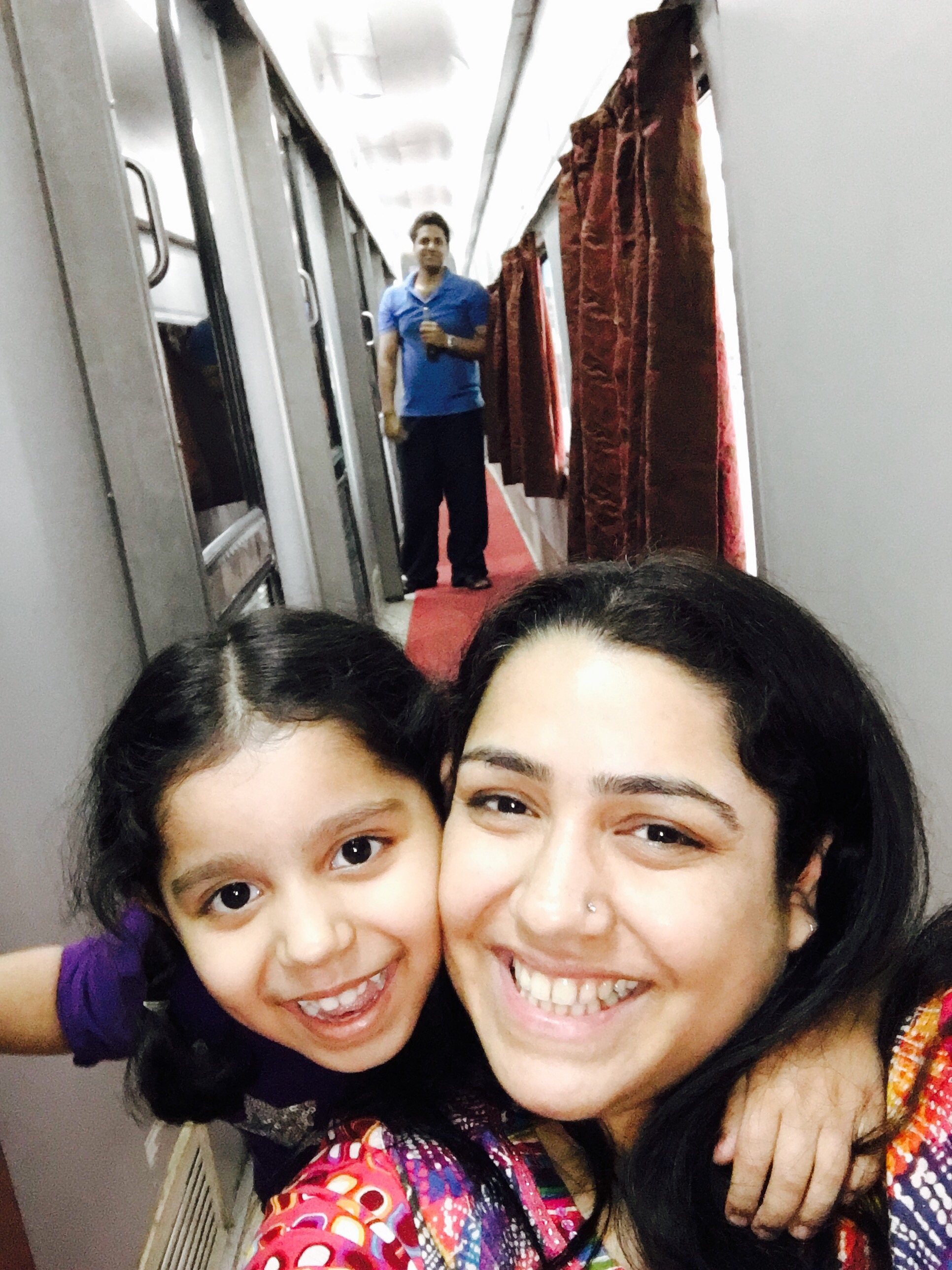 You are spoiled  with numerous choice of food and drinks . On our trains meals were not include but vendors selling different snacks and drinks keep doing the rounds. Our first treat was hot masala chai … Which was just perfect !! Next came hot Pokoras , omelette , sandwiches , tomato soup and finally dinner. I must add , we did not eat everything!!! We just took the tea and dinner.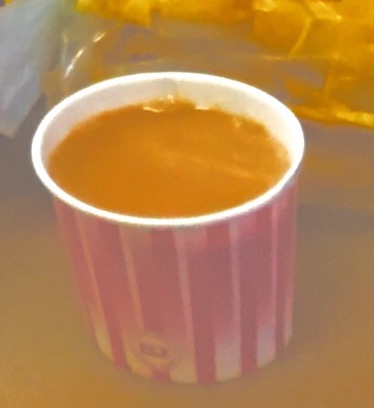 We ordered chicken briyani and chicken thali meal for dinner. The food was too spicy for us , though it would be Apt for most Indians . If you are not use to spicy food then you can carry your own packed dinner . We did carry a bag full of nic nacs , which we called our "hill of snacks"and they came quite handy.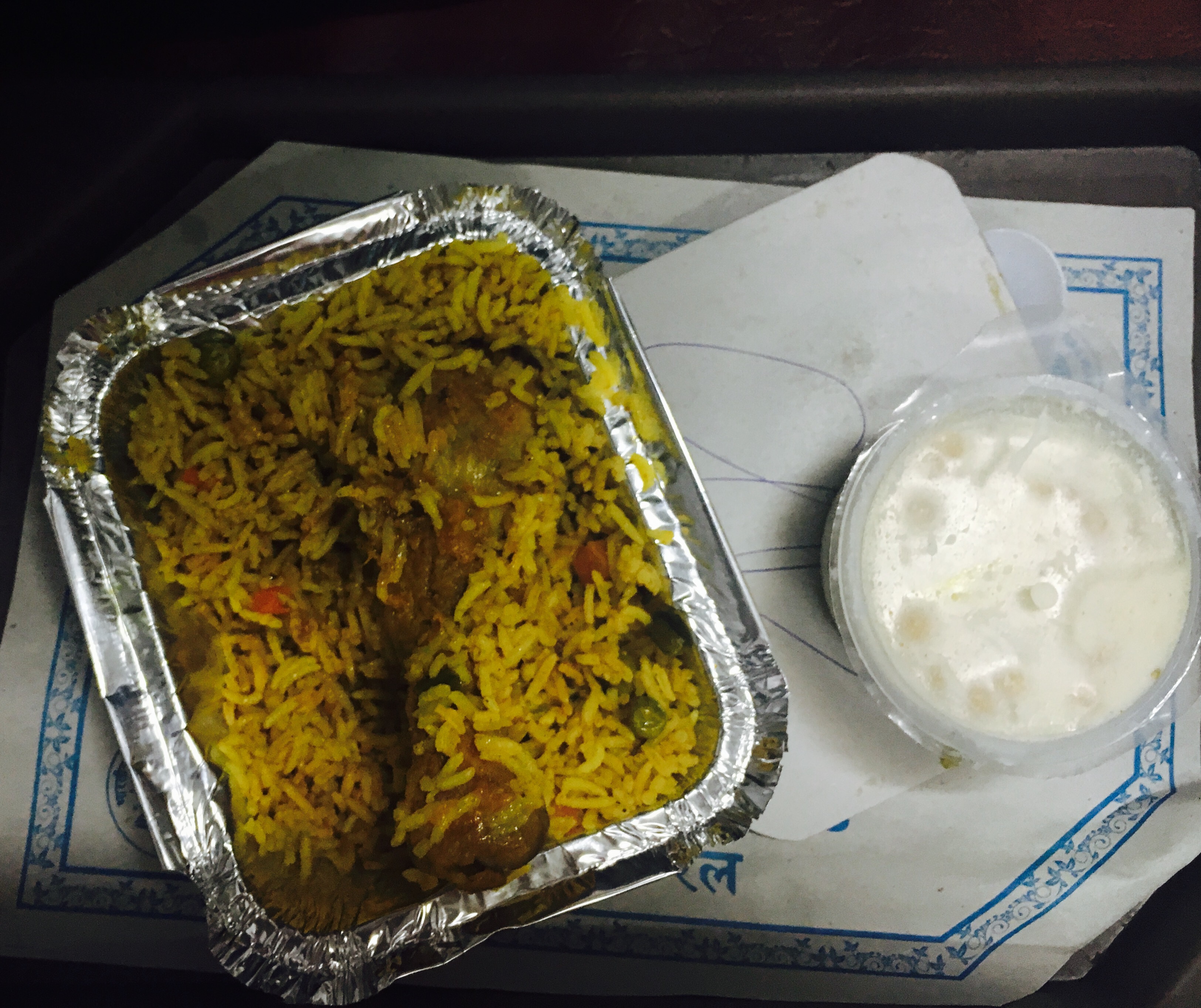 For those who don't know, Dominos Pizza also deliver pizza to your platform  in various cities around India – they are well spread out. Just pre-order it and the delivery boy will be waiting for you as your train pulls into the station where you have asked  for your delivery. At most stations the train stops for 2 min so it is essential you pre-order. The process is simple -ask your train conductor for the next major station, locate a dominos branch in the city, and call them and place an order!!!
Our night on the train was very relaxing , we made sure not to pack in any gadget. We were given a blanket, pillow and two clean sheets and a towel. By 10 pm the everyone on the train had mellow downed for the night . Our beds were made and we were ready to sleep – though that didn't happen until past midnight.
Morning starts early on the train. We woke up at half past four in the morning when our train arrived at Allahbad station. By half past five the tea vendor arrived with hot masala tea.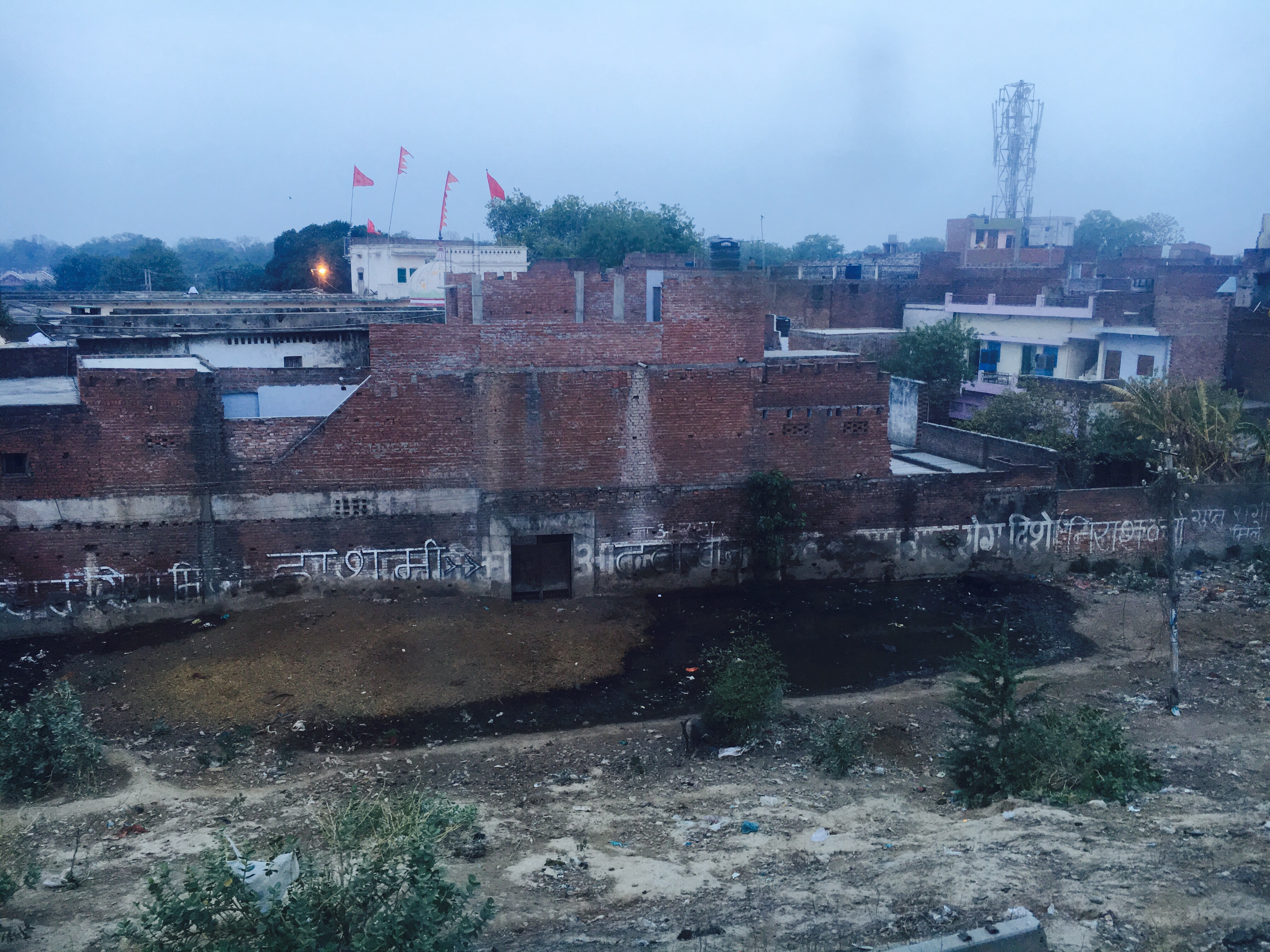 Our journey in the morning was very interesting . As the train goes through the Indian country side , you witness the lifestyle of rural India and small towns … From men taking a crap beside the railway tracks,  children using the "Indian tooth brush and paste", ladies Sweeping their houses… To people waiting at the "on the road " railway crossing for the train to go through …The day has started early….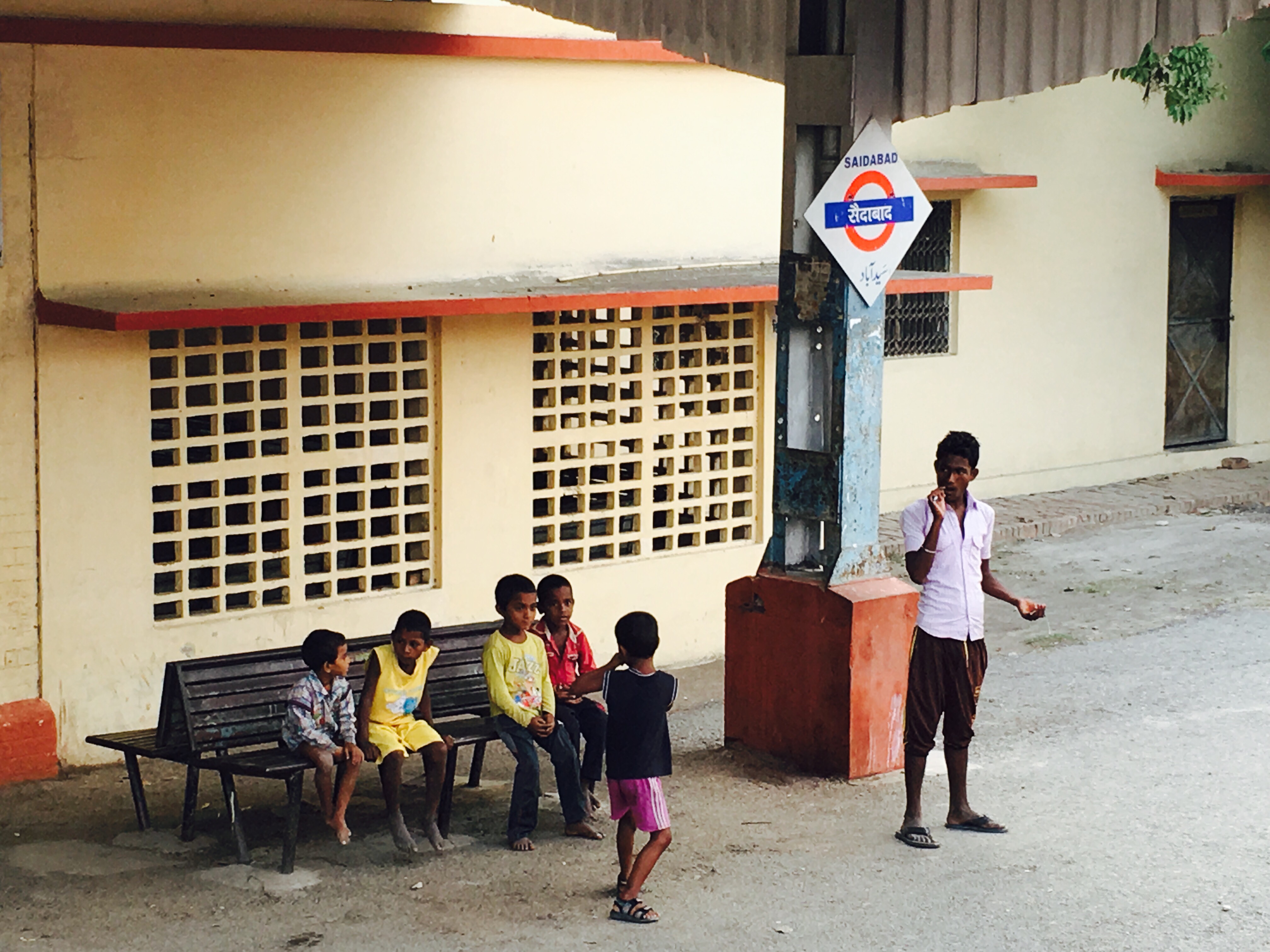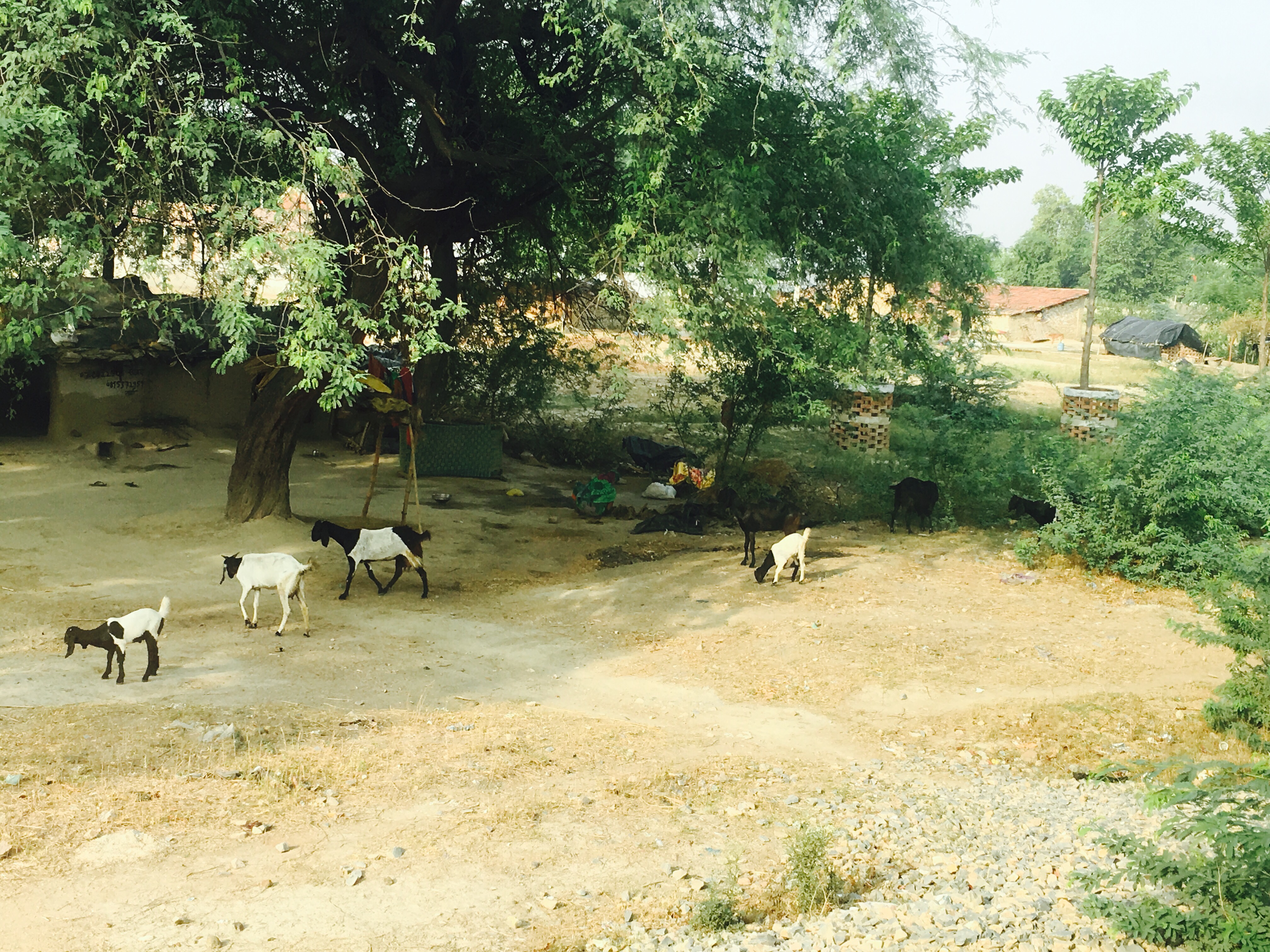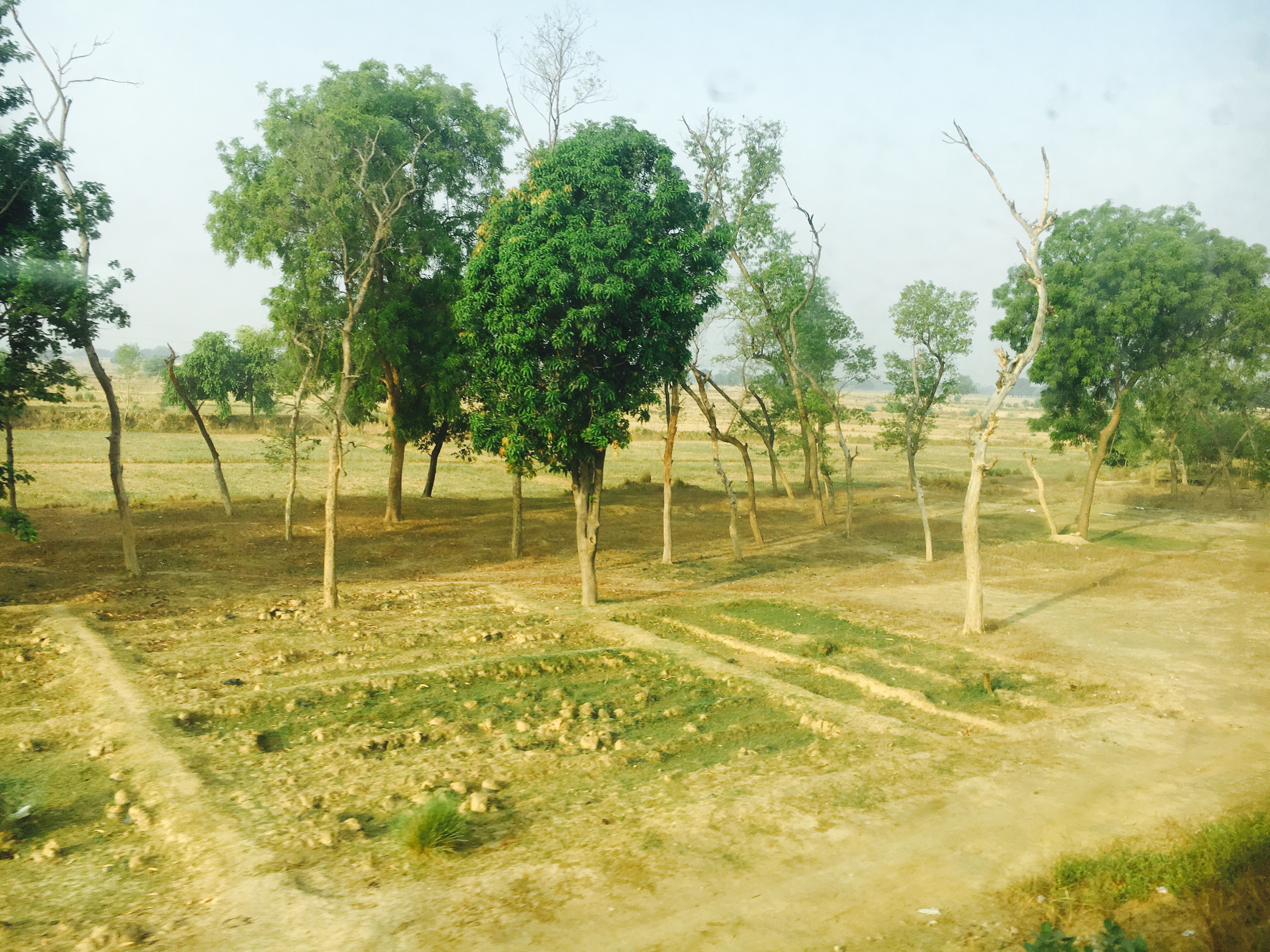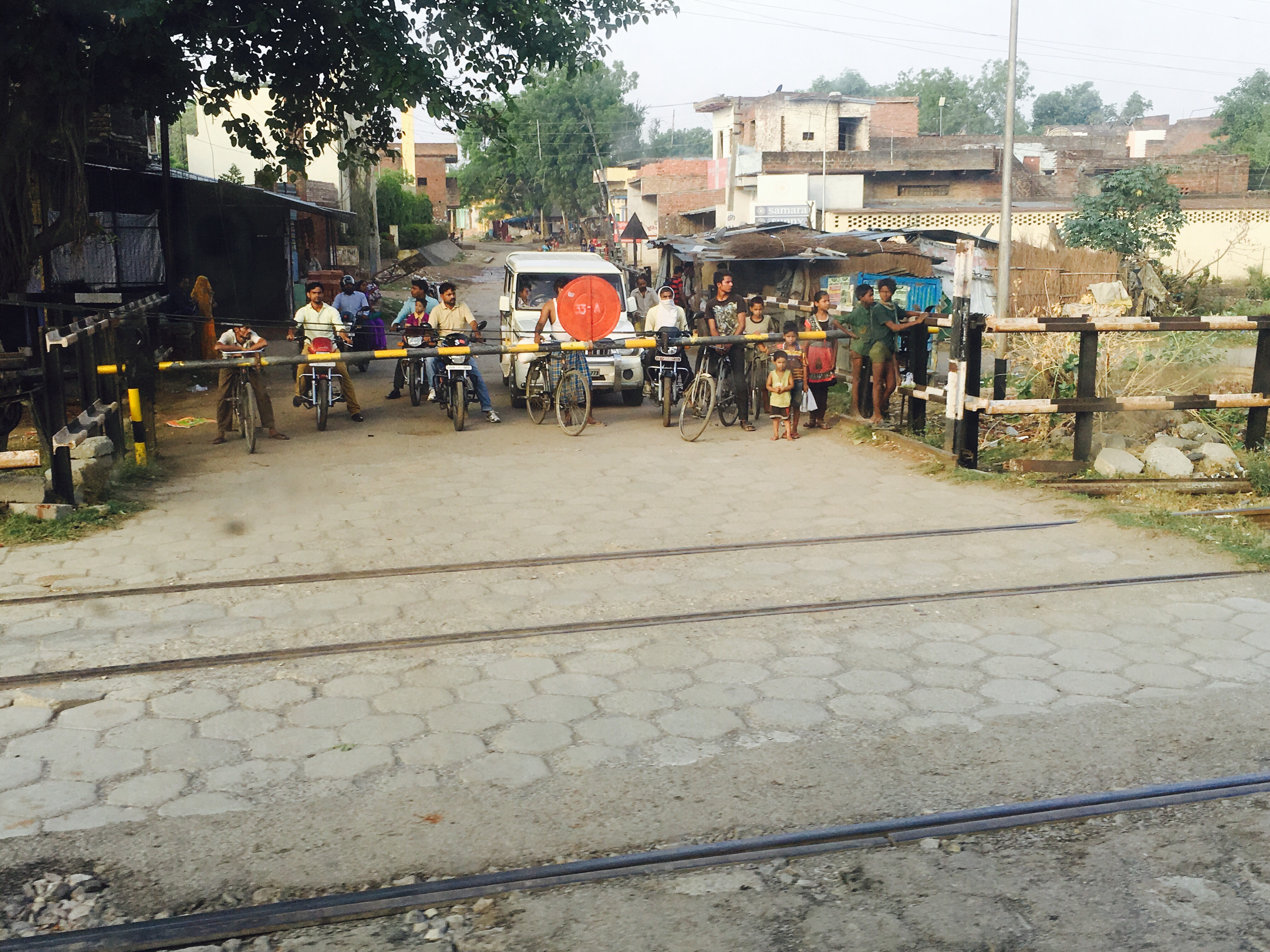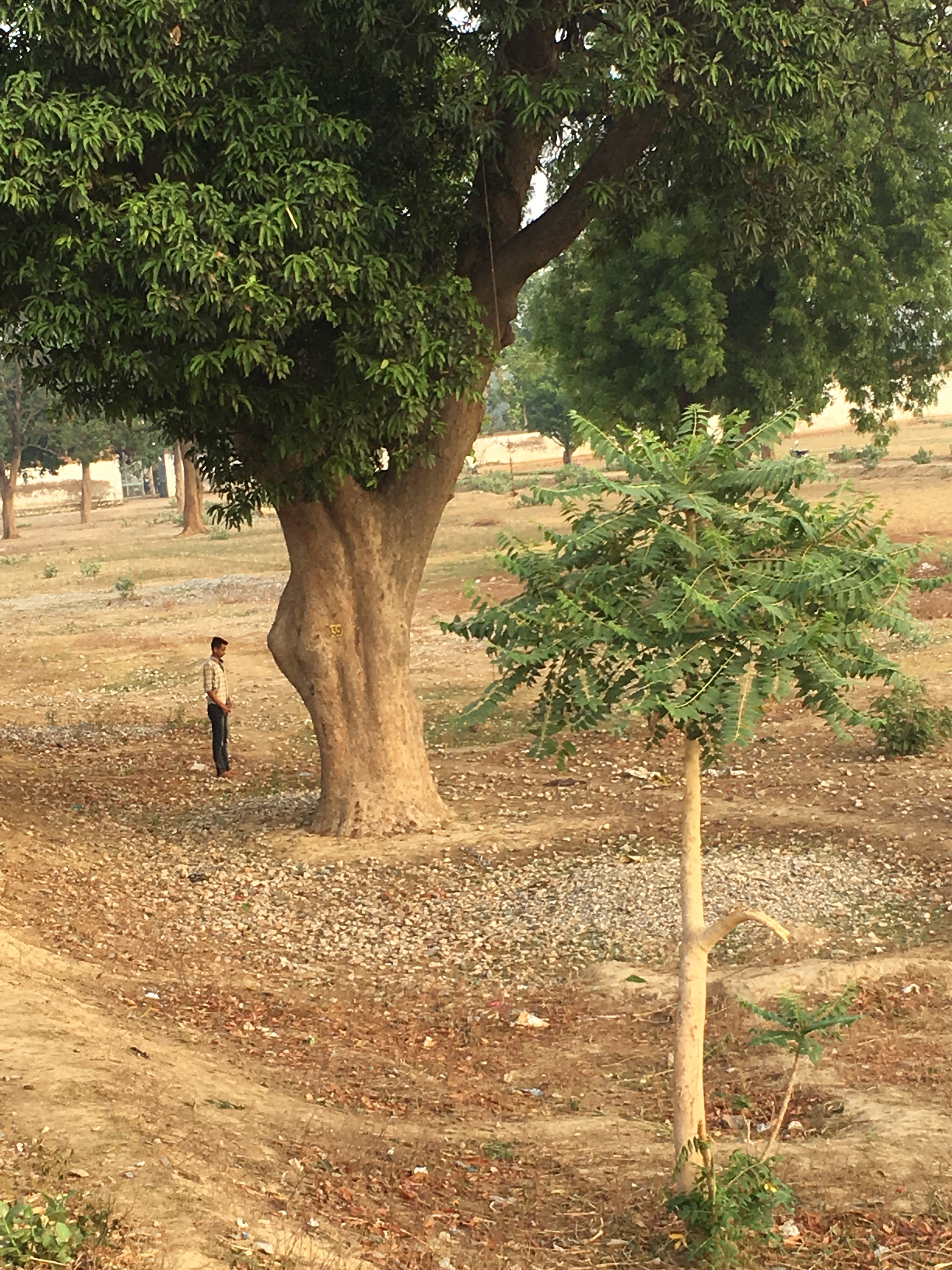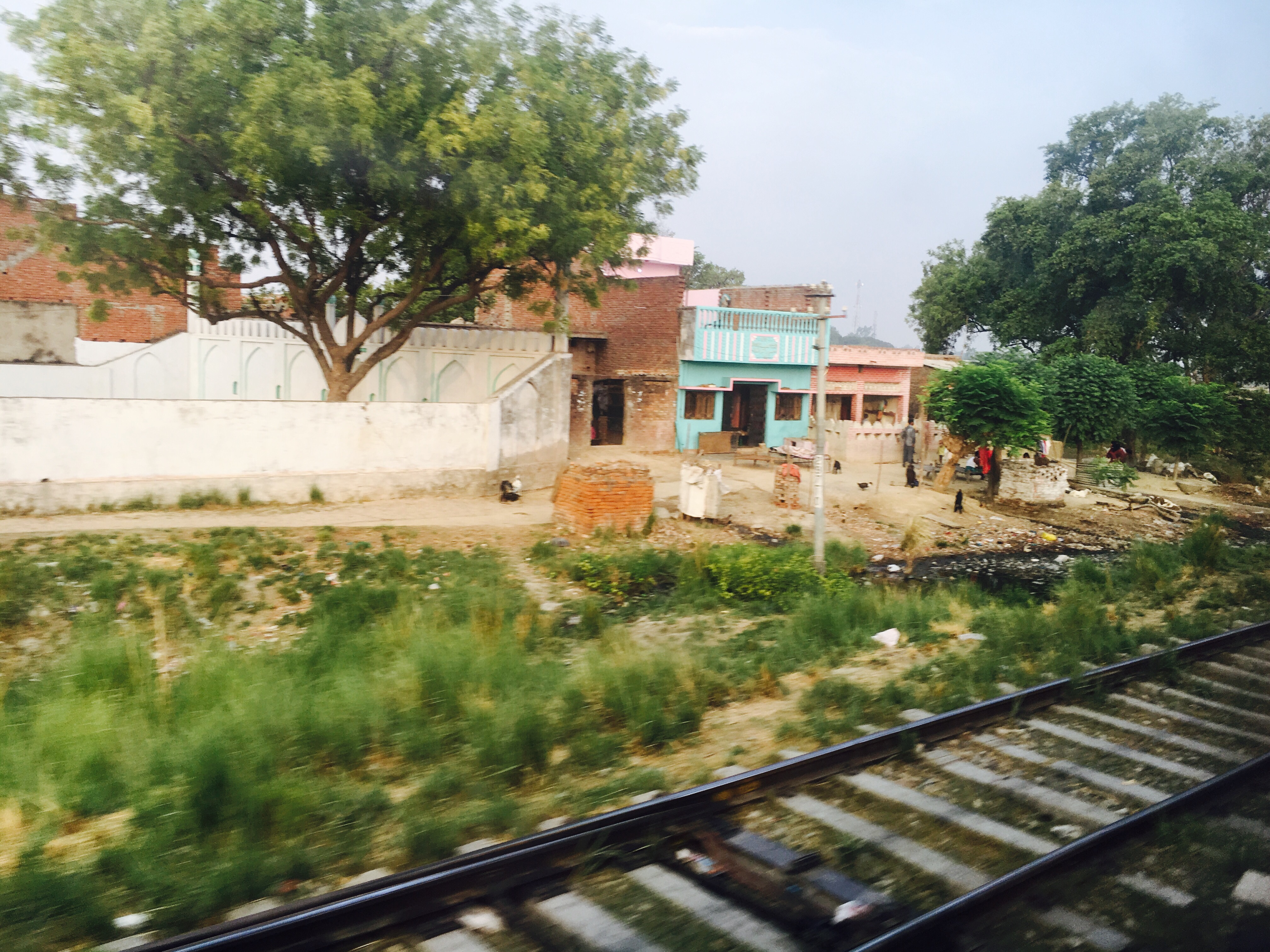 Out of all the experience we had the final one was waiting for another train to go by, as we waiting on the single track we were travelling on. As the other train zooms through , you get a quick glimpse of  the people on board the other train. Some sitting at the step of the exit door-others peeping out of the window to get a glimpse of you.
Our train arrived at Varanasi station 45 minutes late. The delay is something very common in trains India but totally part of the experience. We were met on arrival by Shikhar Travels representative in Varanasi and escorted to our hotel on the ghats of river Ganga.
To experience a train journey , enquirer about one of our unique train journeys today at tours@shikhar.com