The season of spring is a time when India goes colourful, and there is the fragrance of sweet Indian desserts in the air augmenting the enthusiasm of Holi. This spectacular festival of colours is an example of the devotion of a disciple and victory of love over hatred. Holi is the sign of arrival spring season and entire country switches to dance and party mode. Holi is also the time when one can taste the Indian alcohol called Bhang and forgets all the bitter experiences and reunites with friends and relatives to celebrate. Holi is celebrated in different forms like- Lath Mar Holi in Barsana, Purulia in West Bengal, Hola Mohalla in Punjab, etc. If you're bored of celebrating Holi as usual, then check out these eccentric yet fun ways to celebrate Holi in India in 2017: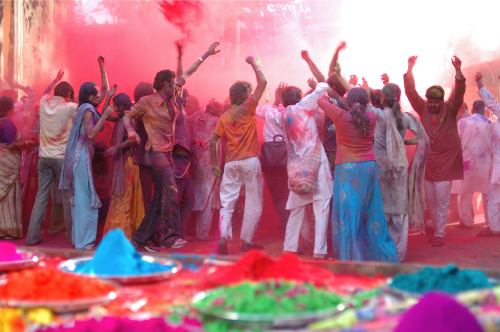 1. The Techno Holi of Delhi: People of Delhi know how to get into the party mode. Blended with EDM music fests and round the clock celebration attracts people from other parts of India to enjoy the techno Holi. There will be a lot of alcohol, Holi special food items and colours to make the event into celebration mode with electrifying beats to make you go into a trance.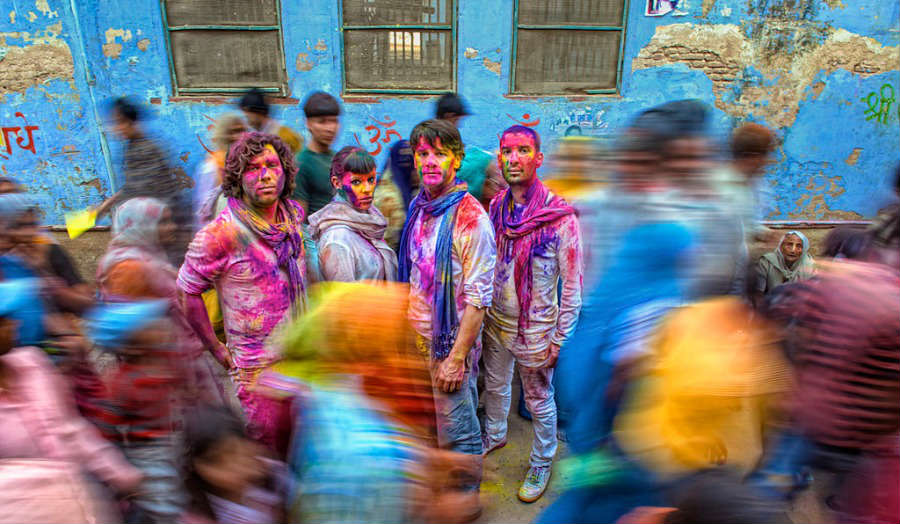 2. Kaamanana Habba Karnataka: Holi is not restricted to metro cities or clubs; spring season is a time when India goes colourful with the celebration of Holi. This spectacular colour festival is known for its vibrant and energetic people who dwell into the age-old custom India is following. If you are in Karnataka, then it is must experience Kaamanana Habba special holi where boys steal the logs and cow dungs from their neighbour's house and burn it at night dancing around it. It symbolises burning of evil and illuminating the path with wisdom.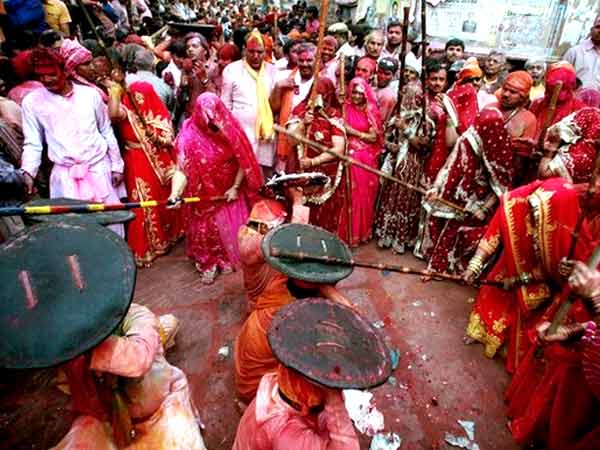 3. Lath Mar Holi: Holi in Uttar Pradesh is celebrated with much fanfare having a traditional feeling. In the village of Barsana, the festival is celebrated in the form of Lath Mar, where women beat men from neighbouring Nandgaon, the birthplace of Hindu Lord Krishna, with bamboo sticks or lathis. The Festival starts a week before the official day and proceeds with Laddu Holi, in which devotees and priests at the famous Barsana temple throw sweets at each other. If you haven't experienced such magic and craze of Holi till date, then book your visit to Barsana for celebrating Holi in India 2017.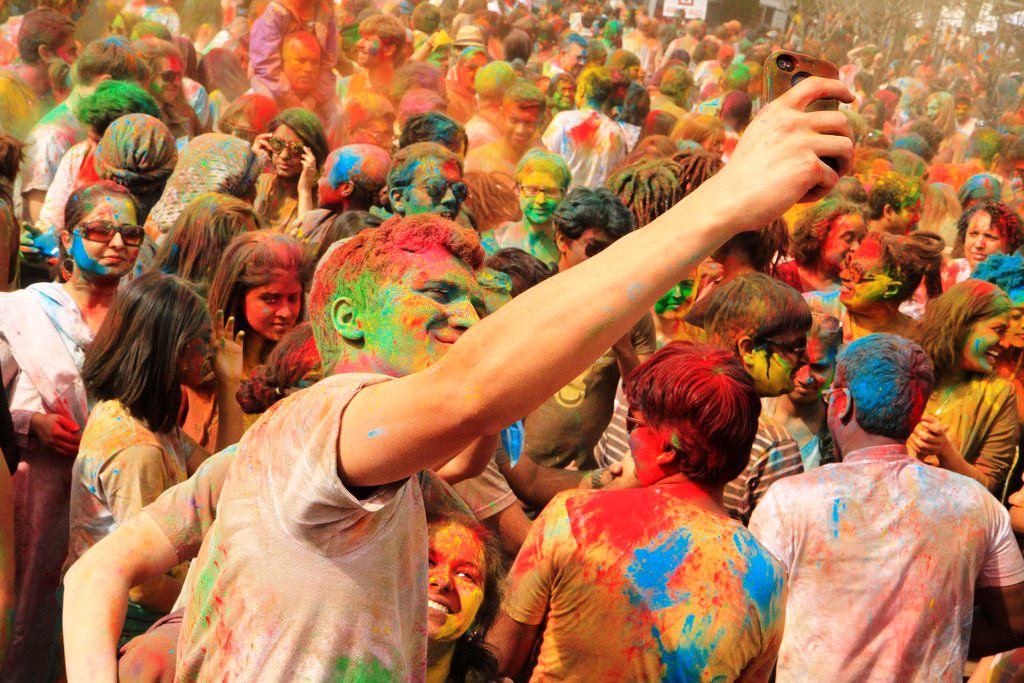 4. Holi of Mathura-Vrindavan: Both these places are the epicentre of Holi festival. The Banke Bihari temple at Vrindavan, a day before Holi celebrates the festival with flowers. This day is named as Phoolon Wali Holi. It is a short affair for just 15-20 minutes. So if you want to capture the moment, be ready with your camera at right angles. This is not the only attraction; Widow's Holi at Vrindavan is gaining popularity and is played few days before the festival. It's a must attend a moment to watch widows enjoy at their best.
Mathura, on the other hand, also holds an important place. The Holi procession from Vishram Ghat to Holi Gate is a must watch. Vehicles decorated with flowers and kissed with colours make the procession worth watching. Similarly, at Dauji Maharaja Temple, people celebrate Holi in the form of Huranga- which means aggressive Holi. Interestingly, the aggression is shown by women on men. If you want to capture this moment make sure women do not catch you and get stripped.
5. The Warrior Holi of Punjab: Blended with colour and full of energy, the Warrior Holi of Punjab is all about celebrating in warrior style. The display of physical strength by men in the form of kusti and martial arts is amazing to watch. Also known as Hola Mohalla, it is celebrated a day after Holi with children dancing to the beats of Dhol in front of the fire that is lighted to burn away all the wrong doings of the past and commencing a new chapter in life.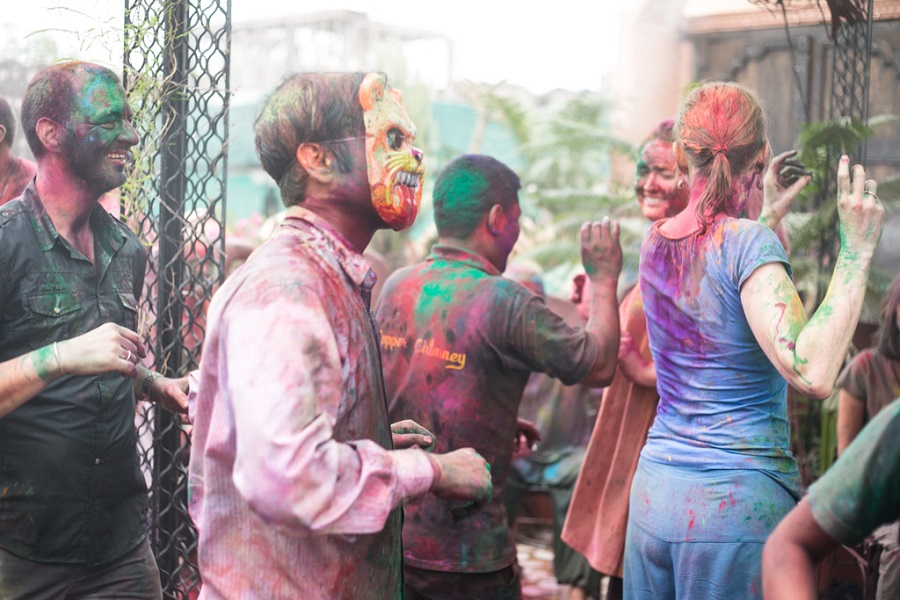 6. Holi in Jaipur:Â  The Rajput royalty in Jaipur has embraced the Holi celebration in a grand way. Till 2012, during Holi in Jaipur Elephant Festival used to be conducted and many tourists used to participate in this royal tradition. However, due to pressure from animal rights groups, it has been suspended. But this didn't hamper the celebration in the Pink City. Foreigners and tourists from India can enjoy this two-day festival by celebrating Holika Dahan on the night of first day and Rangwali Holi on the second day with a mouth-watering desserts and folk dance of Jaipur.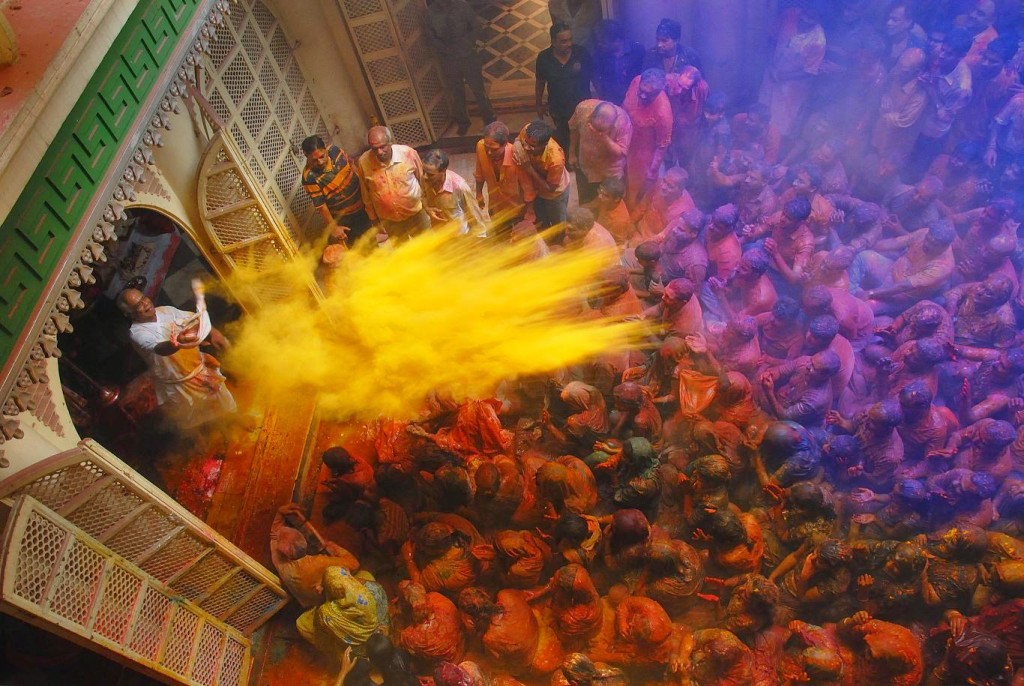 Conclusion:
Holi is a festival that brings with itself a new hope, a new beginning and with it, everyone promises to be better than the before. With this list, your Holi in India 2017 celebration would be an amazing experience. So pick your style and make your next Holi worth remembering in a different yet traditional way.