India is known to be the birthplace of yoga and meditation, and it is also known around the world as the spiritual centre where people can easily de-stress their mind and body. India can provide you with the perfect escape from the hustle- bustle of life and introduce you to the world of yoga and meditation. It also provides you with a golden opportunity to rejuvenate your body, enlighten your mind and enrich your soul.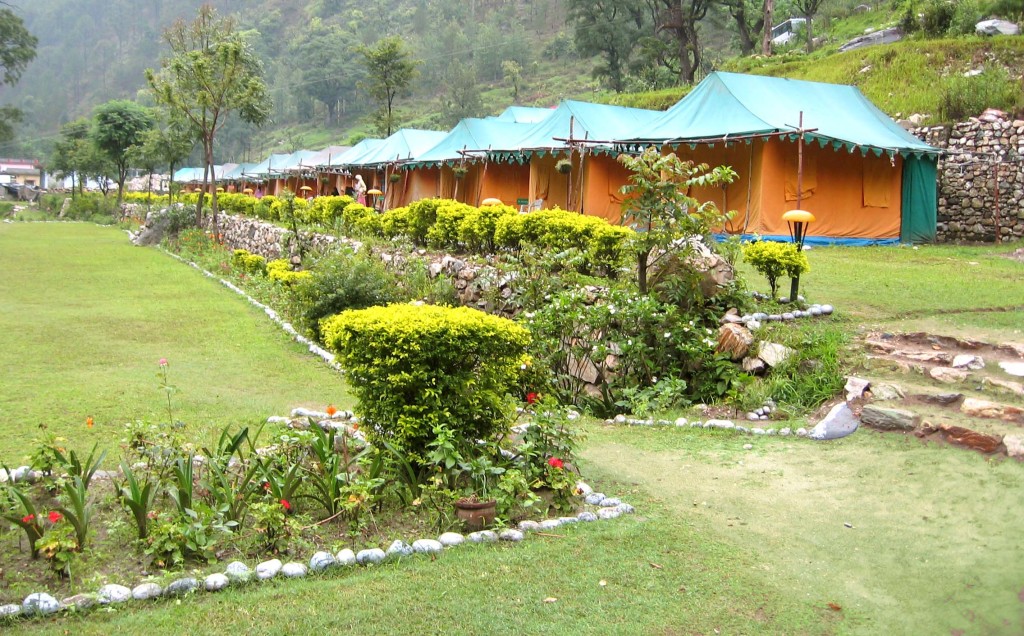 Spare some time and take a tour of the country's best and established yoga and meditation centres. Gift yourself and your loved ones this enchanting Yoga Meditation opportunity and heal your mind and body by resting in the laps of nature. You will also get a chance to visit holy shrines and temples in and around Uttarkashi that will enrich you with Spiritual wisdom.
Have a pleasant stay at some of the internationally acclaimed Ashrams, where you can learn the art of Meditation and Yoga. You will also have an opportunity to enjoy some adventure sports like mountain climbing and white water rafting during the tour.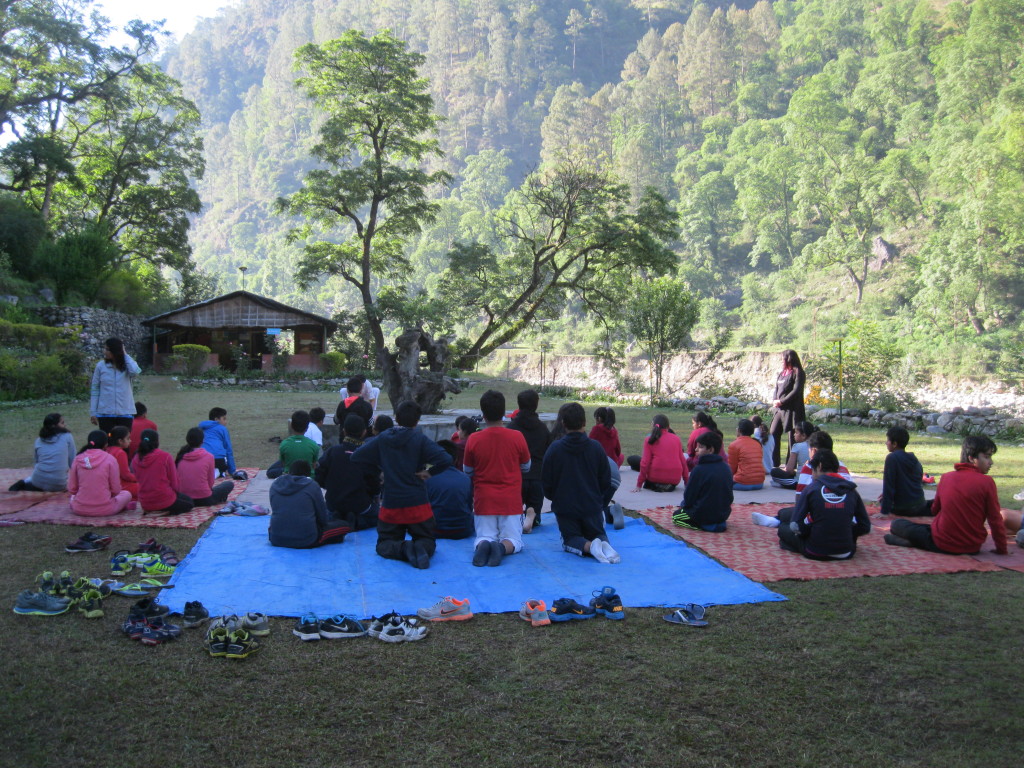 Uttarkashi which is the Kashi of the north is a religious town in the state of Uttarakhand in India. The mighty tributary of river Bhagirathi follows through Uttarkashi. The town is located at the altitude of 1158m above sea level. It is also the home of ashrams where sages have meditated and experienced enlightenment. If you are looking for a place to attain peace of mind, then Shikhar Nature Resort, Uttarkashi is the place to visit in 2017.
Some places which can interest all the tourist visiting Uttarkashi are-
The Gangotri temple is one of the holiest shrines of the Hindu religion. It is also the closest road head for Gaumukh-the sources of river Ganga.
Nehru Institute of Mountaineering one of the three mountaineering institutes present in India. This institute organises various mountaineering and hill climbing courses and expeditions. The first Indian woman ever to climb Mount Everest- Bachendri Pal, is an alumina of the Nehru Institute of Mountaineering, Uttarkashi.
Dodital Lake which is a popular freshwater lake in Uttarkashi is two-day trek away from Uttarkashi. There is a 21 km trek which takes you from Dodital to Sangamchatti.
Temples like Kandar Devta Mandir and Kashi Vishwanath Temple are famous Hindu shrines located in Uttarkashi.
River Bhagirathi-which is a tributary of the holy river Ganges, which flows through the city is a major tourist attraction where people take a dip in the holy river and believe that their sins are purified.
Ujeli which means a constellation of sages is a neighbourhood which is located in the northern part of the town. This area is home to a lot of ashrams which provides proper meditation and yoga facilities to the tourists.
Maneri Dam and Bhali Dam-Maneri is located at 15km from Uttarkashi and Bhal is built near the Joshiyara village at the lower parts of the town. Both are part of the Maneri Bhali hydroelectric project.
Kuteti Devi Temple which is located across the Bhagirathi river on top of a small hill is a popular tourist attraction
Gyansu and Palla Gyansu are the old parts of the town which are located on the route to New Tehri
There is a village across the river Bhagirathi named as Joshiyara where the well-known Kaleshwar Mandir is located which is dedicated to Lord Shiva. It is a must to visit this village if you are fond of mythological stories and disciple of Lord Shiva.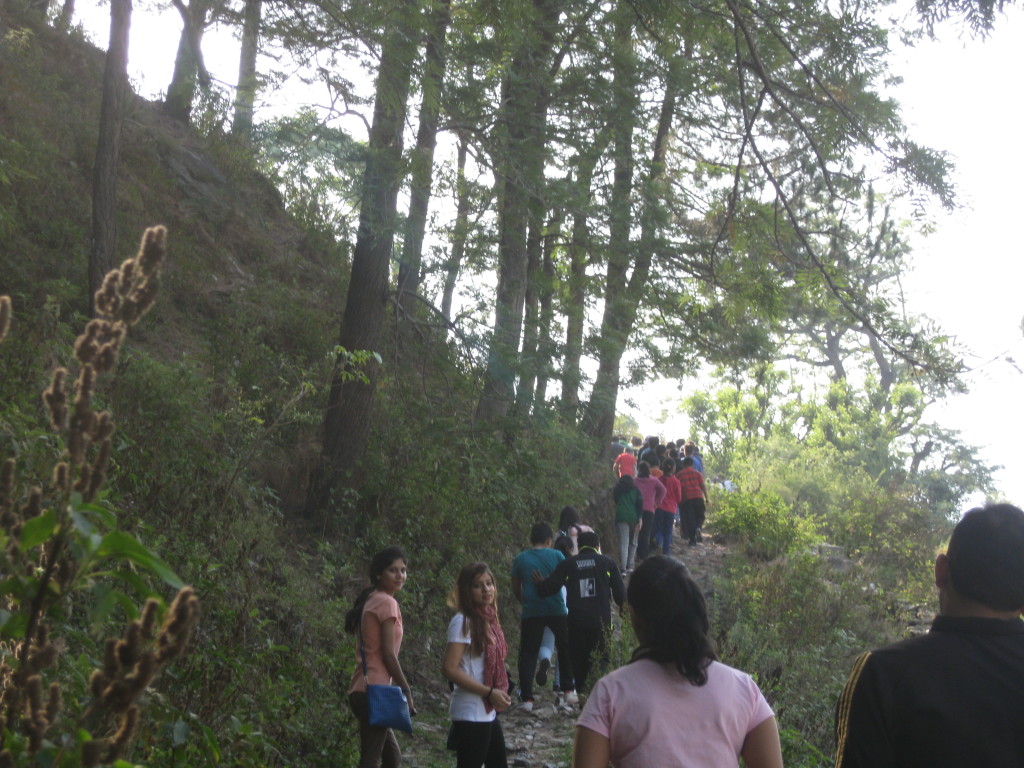 There are more than 100 types of yoga, and most of them are centred around meditation and doing asana or poses which help in stretching various muscles in our body and lose weight. Some of the physical benefits of yoga are –
Yoga increases body flexibility
Muscle strength and tone improvement takes place
Energy and vitality are increased
Yoga helps maintain a balanced metabolism
Reduction of weight takes place
Yoga improves cardio as well as circulatory health
Yoga improves the performance of athletes
It helps in quick healing of injuries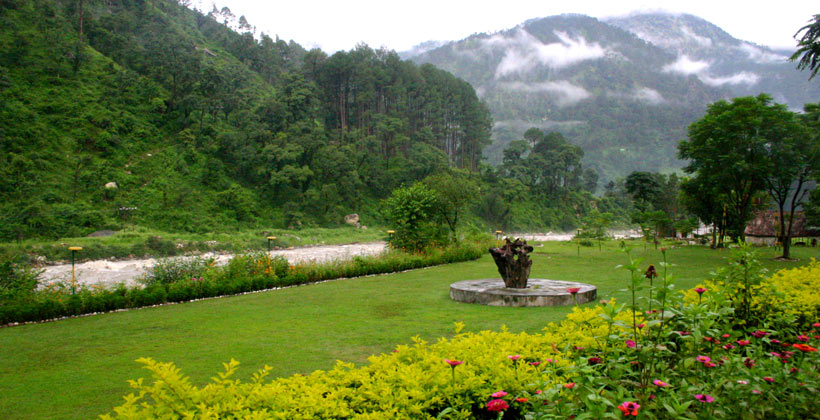 Conclusion
Yoga is the most effective and powerful way to overcome body problems. Many tourists, be it Indian or coming from overseas have found Uttarkashi as the supreme destination to take part in yoga and trekking. With having many yoga centres, Uttarkashi comprises of blissful location and mountaineering experience. So pack your bags and head to this heavenly location for the journey of peace.