It has been since the very beginning of the history of cycling itself that mountain biking has come to be, what with off-road riding to come to have evolved into this major adventure sport industry today!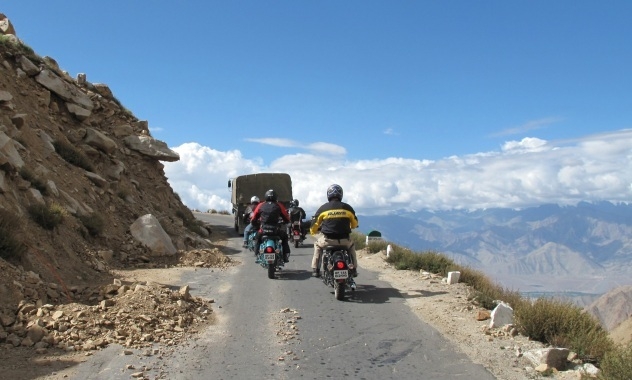 Mountain biking gives to you the heightened & much required edge that surpasses usual road riding, with the added advantage of taking to more natural & rugged terrains far away from the chaos of urban life, of following through trails in remote & peaceful surroundings with chances of a better workout & enticing the sense of thrill & adventure even in the most laid-back of people.
It is also the one to offer a multitude of biking styles suiting your personality to choose from, be it the basic four disciplines – downhill, four cross, cross-country and trail-quest or the rest being All-Mountain, Freeride, Enduro, Lift-assisted among others. But what remains essential to this sport is great fitness & skill to handle the bikes in difficult pathways & maintain control over the maneuvering.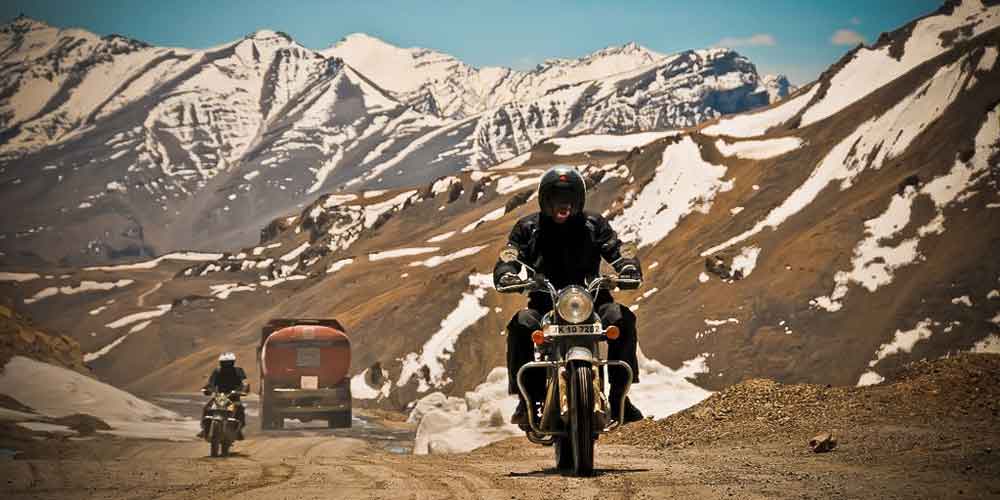 So while you head on your Mountain Biking trip here are a few tips & tricks to get you going & make it one hell of an adventure!
TOP FEW MOUNTAIN BIKING TOURS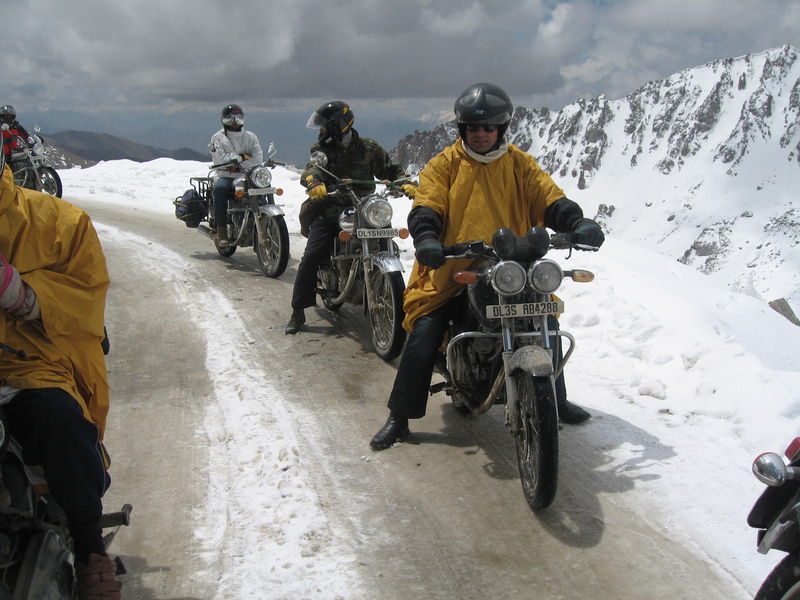 It is the tract to the most prized destinations for mountain biking – exploring the Himalayas from Manali to Leh, offering natural trails surrounded by towering peaks, riding through some extremely challenging passes ideal for the heavy duty mountain riders to any free-rider wanting to have a taste the thrill & adventure the terrain offers.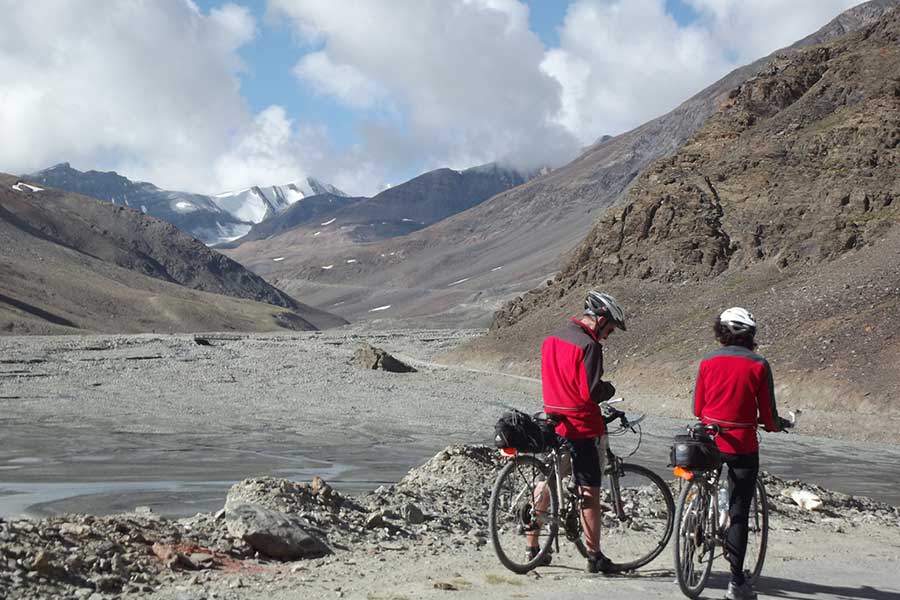 Trailing across the valleys of Almora is yet another breathtaking adventure in the midst of the realms of green, triggering adrenaline rush in the most scenic of mountain biking tracts in India, probably the best way to explore the soulful terrains of Uttarakhand.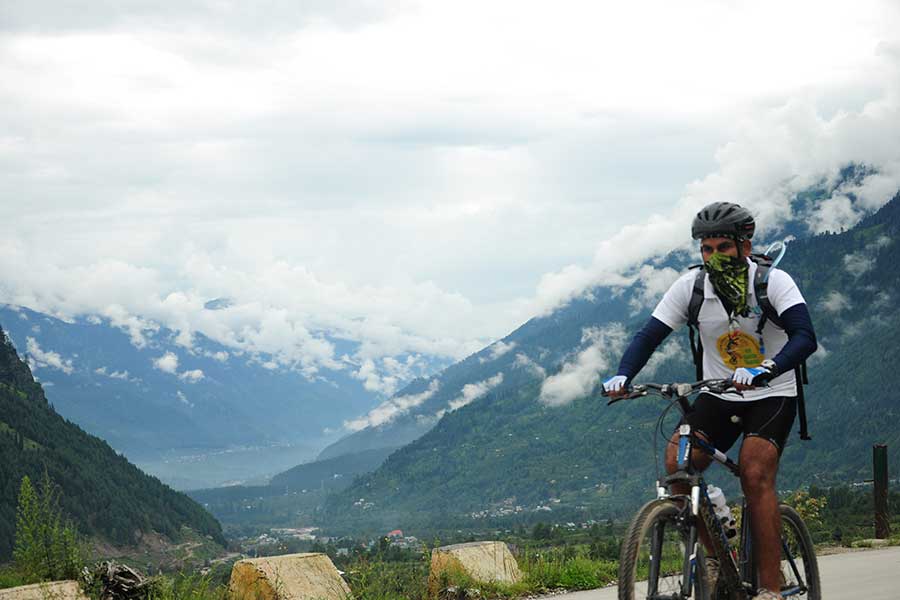 Mountain Biking trips in Garhwal are of an exquisite kind, the kind of adventure with some soul searching by exploring some of the most prominent pilgrimage centres of the country, coupled with natural bio-spheres all around – with scenic landscapes & breathtaking views.
TAMING THE TRAILS
While you plan along these adventurous mountain biking tours, here are a few basic skills to enhance your MTB techniques – Mountain Bike Skills & Technique Resource.
(1) CONTROL ON BRAKE SYSTEMS
Learn braking techniques to efficiently maneuver the obstacles in different situations – asses the obstacles ahead to avoid panic braking while you also learn to balance the late break not slowing down way before time, most definitely keeping your brakes covered at all times, efficiently handling your braking response time. Also, known when to pull on brakes or let go depending on the situation – which of course comes with great practice, training & expert help.
(2) MAINTAINING FITNESS
With a sport as rigorous as this one, maintaining your fitness level to match the heavy duty excursion of the biking exercise is essential. You need to be fit, alert and quick on reflexes while developing your core strength to get through the rough terrains to which regular & intense practice is important.
(3) CONFIDENCE IS THE KEY
Whether you are an amateur to mountain biking or a Pro, make sure you always have confidence while riding bikes on trails, for the bike should not be the one to smell your fear while you go ahead and tackle with the terrain. Have faith, hold onto yourself & stay alert, look through & plan ahead going through the prescribed instructions & discussion with experts while you embark on your biking adventure.
(4) LET SPEED BE YOUR PARTNER IN CRIME
The trick to good mountain biking is to know how to use speed to your advantage. While you manoeuvre through difficult terrains & obstacles along the trail, your speed can save you from putting in extensive force in dealing with the bike, efficiently moving over hurdles than crashing onto them or skidding your bike across and facing the fall. Speed can be a killer or your biggest advantage. So it is extremely essential for you to know how to control your momentum with great practice & expert help in the process.
(5) CHOOSE YOUR TYPE OF BIKING
While planning ahead is integral, make sure you choose the type of biking trails best suited to your liking & capability, and opt the right type of biking expedition & style from the range of options & styles that mountain biking offers. Expert advice & training is essential, while you make sure you are well versed with the mains of mountain biking along with sufficient training and practice to make the adventure a pleasurable one than having to retire midways and drag along with extreme effort.
Mountain Biking as a sport and form of adventure tourism is a growing trend – fulfilling the best of eco-friendly travel coupled with extreme sense of adventure & adrenaline rush for the challenge oriented ones out there!