Indian wildlife has been the primary attraction for tourists since ages. Blessed with richness and diversity, India defines its wildlife with rare and endangered species. A major part of Indian land is covered by forests, giving an excellent opportunity for humans to explore some endangered species. There are 92 national wildlife parks and around 480 wildlife sanctuaries.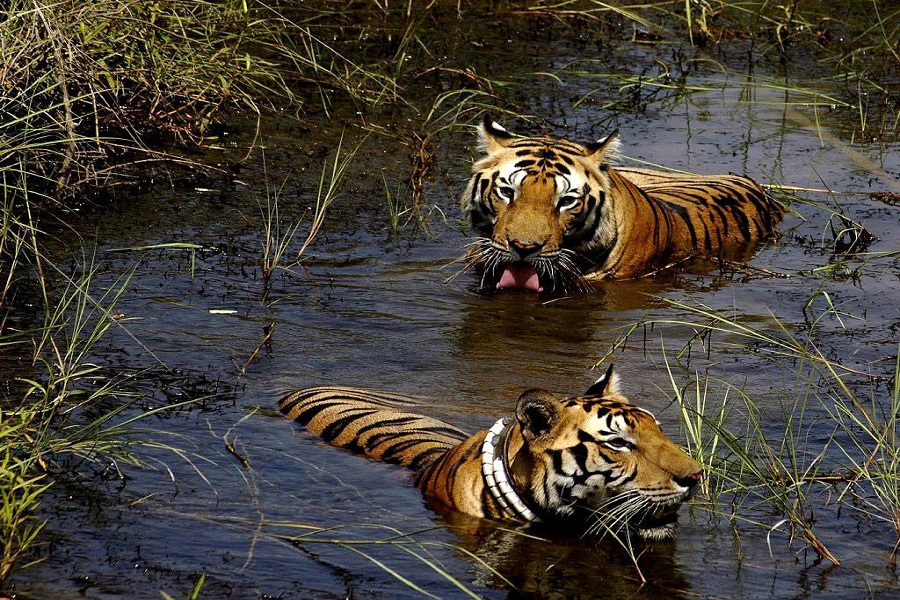 One of the interesting factors is the climate and topology of our country that helps in the survival of over 15,000 species of flora. Conservation of bio-diversity has become very essential part of wildlife survival. However, due to the irresponsible attitude of people, eco-system had an adverse effect and the survival of endangered species a challenge.
Each state in the country, be it in North, South, West or East, there are well-preserved national parks and sanctuaries. Exploring the wildlife will certainly give you the real picture of nature's aura and species that have survived the test of time. Let us review what makes this wildlife worth exploring, as a part of Indian biodiversity:
Western India Wildlife:
Rich with diversity and flora and fauna, the wildlife of Western India is preserved in national parks and sanctuaries spread across acres. From Asiatic Lions, Blackbuck to Desert Cats, one can explore different species that represents the Indian wildlife. Do visit Ranthambore National Park in Rajasthan, Bondla Wildlife Sanctuary in Goa, Gir National Park in Gujarat and others.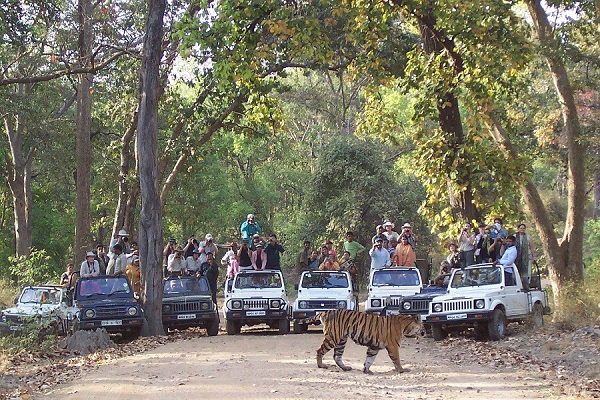 Southern Wildlife:
The long stretched Western Ghats is blessed with flora and fauna. The Western Ghat is known for its rich biodiversity that attracts tourists in large number. Visit Bandipur National Park in Karnataka, Silent Valley National Park in Kerala, Indira Gandhi Wildlife Sanctuary in the Western Ghats is must to explore and get enchanted by the beauty of wildlife.
Central India Wildlife:
There are around 35 wildlife sanctuaries in the central part of India that has taken responsibility to preserve the endangered species. Explore places like Kanha National Park, Bandhavgarh National Park, Narsinghgarh Wildlife Sanctuary and make your trip memorable.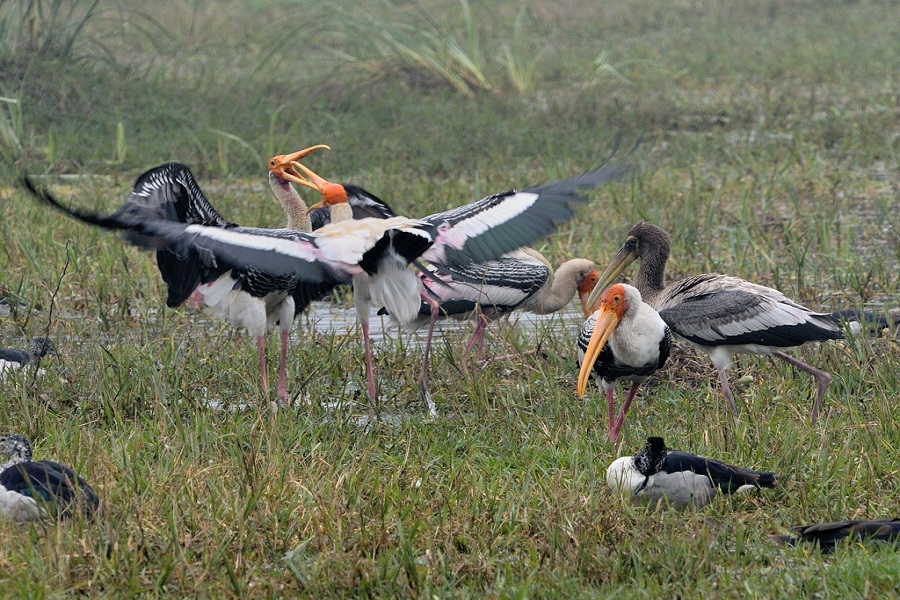 National Parks-Home to Indian Species:
Apart from sanctuaries, national parks also play a pivotal role to house endangered species of India. Well organised and spacious, these national parks allow tourists to explore animals and get close to them. There are 92 national parks spread in different parts of India that are easily accessible. These national parks allow visitors to interact with animals and capture them closely. We bring you the list of top national parks in India that are worth exploring:
Corbett National Park: Established in 1936 as Hailey National Park, Jim Corbett National Park is the major attraction in the state of Uttarakhand, North India. Named after hunter Jim Corbett, the park was under Project Tiger initiative. The park is divided into 5 zones and is majorly known for tigers. Spotting a tiger here is luck you need to carry along. However, you'll be lucky enough to come across different animals and species while roaming the national park. There is a private guest house inside the park, where one can stay and relax.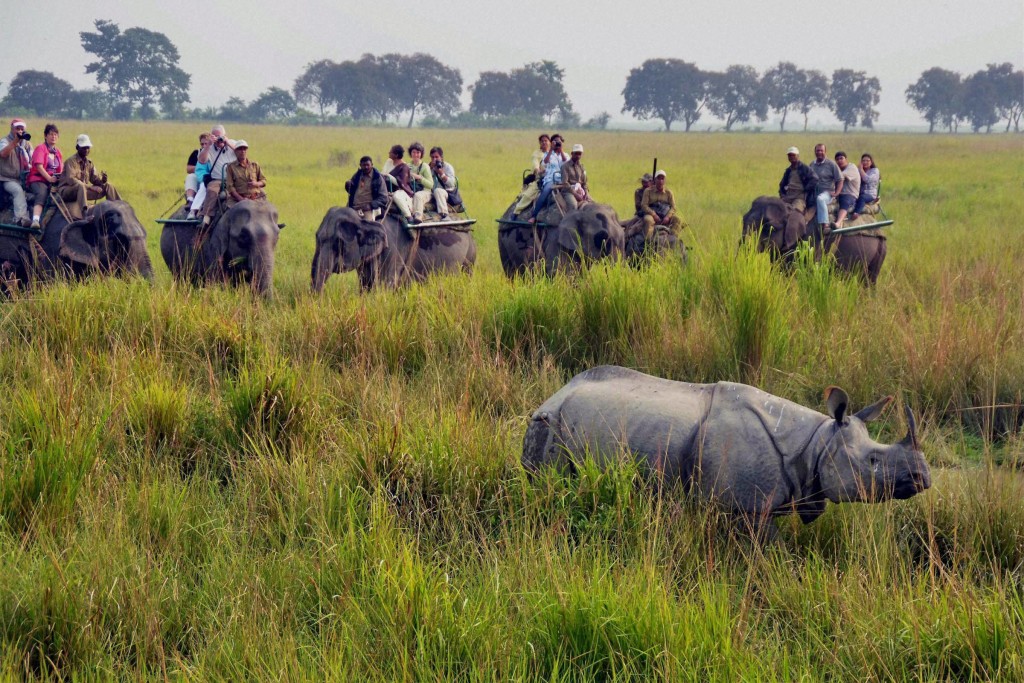 Kanha National Park: Located in Madhya Pradesh state of North India, Kanha National Park is dedicated to the settings of Rudyard Kipling's novel Jungle Book. One of the best reasons why this national park is a major attraction is because of various endangered species living here. Moreover, it is renowned for various research and conservation programs which are conducted here. Spread across 940 sq.km; the park earned its name globally for saving Barasingha from its extinction.
Bandhavgarh National Park: Spectacular vast land and a wide number of Tigers, Bandhavgarh National Park in Madhya Pradesh is a major attraction and was once the hunting spot for Maharaja of Rewa. The rich flora and fauna and the green valley add value to this tourist's favourite national park. While exploring, one will come across a number of Tigers and other wild animals. You can explore the national park through jeep safari and is the ideal way for Tiger sighting.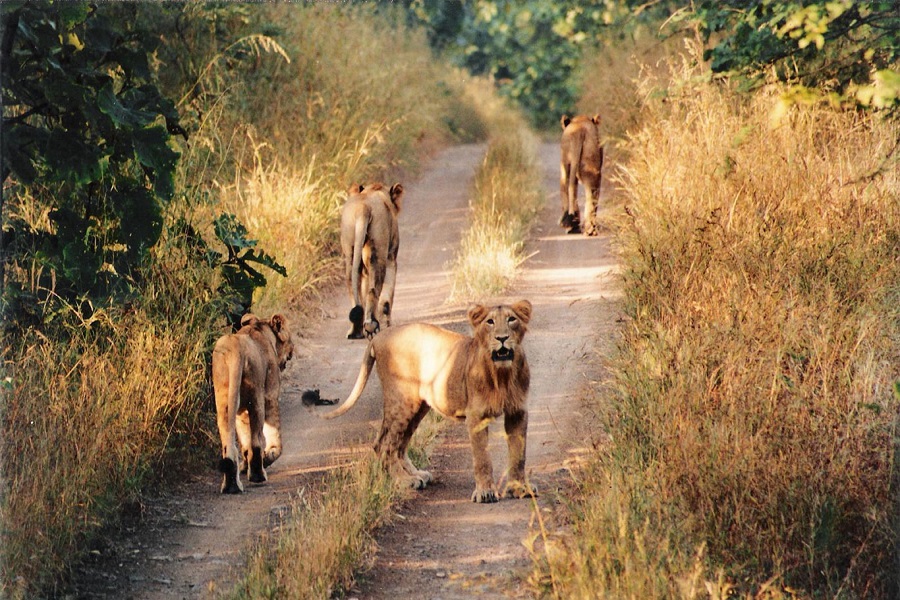 Kaziranga National Park: Lush Grassland and full stretched land is the perfect setting for One-Horned Rhinoceros to survive. Apart from Rhinoceros, there are 40 different types of mammals you'll come across in this park. Located in Assam, Kaziranga national park is famous for preserving endangered species and migratory birds.
Bandipur National Park: Located in Mysore, Karnataka, Bandipur National Park is largely visited for flora and fauna. Though there are very few tigers left in this national park, but this 870 sq.km spread park is still the home of different types of animals. Located between Mysore-Ooty highway, for trekkers and nature lovers, this is an ideal spot to visit. The national park holds a special place because of the Biosphere Reserve is known as Nilgiri Biosphere Reserve.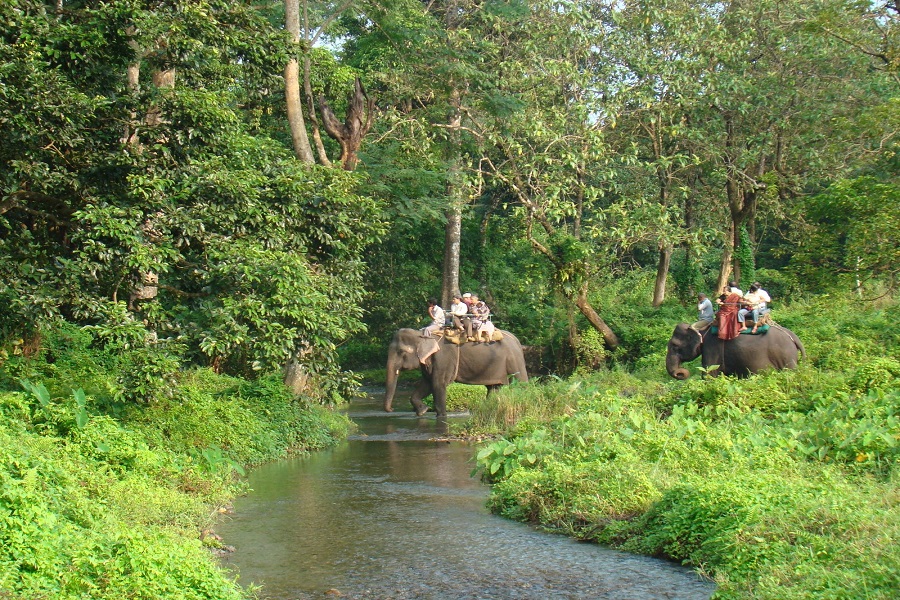 Conclusion:
National parks in India hold a special place in Indian tourism industry. However, better conservation and beautification of parks and sanctuaries is essential to maintain their charm. Watching these animals and species is a treat to eyes and a knowledgeable yet fun-filled trip to be taken with the family.