Humans are inherently adventurous by nature. Since our growing up years, we've always have had some mischievous streak that pushes us to take up activities outside the regular comfort zone. Only later when some people start to associate an adventurous spirit with risk-taking, does it become a luxury. However, this is a passion that can be immediately revived with a little spurt of action.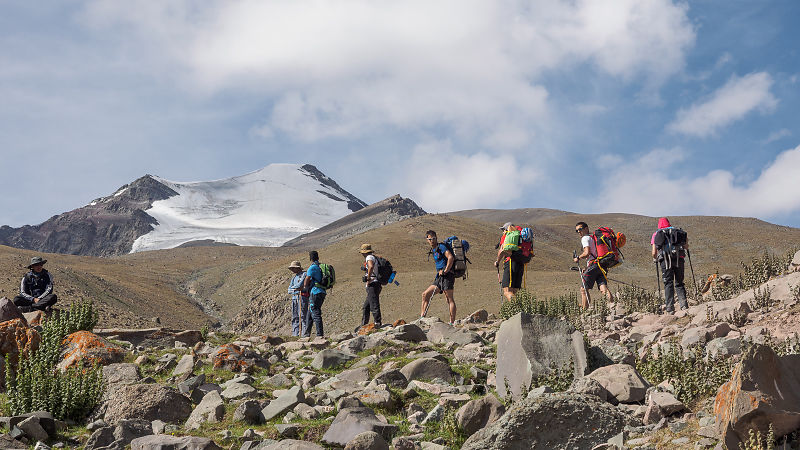 Trekking is usually the mode that people choose to once again connect with the childhood freedom that inspired them. Trekking is fun, safe, not particularly difficult and rewards the opportunity of experiencing nature up close. It is a rejuvenating task that employs your mind and body together to bring a holistic experience.
For beginners especially, trekking is something that connects them to the outside world and makes them more conscious about surrounding geography, their bodies, and other people. It is not rare for trekkers to forge long-lasting friendships during one of the expeditions. Since trekking is a closely bonding experience, it requires people to help and guide one another- thus shaping a connection. Existing friendships only grow stronger with a shared expedition by providing excitement and memories to the ones involved.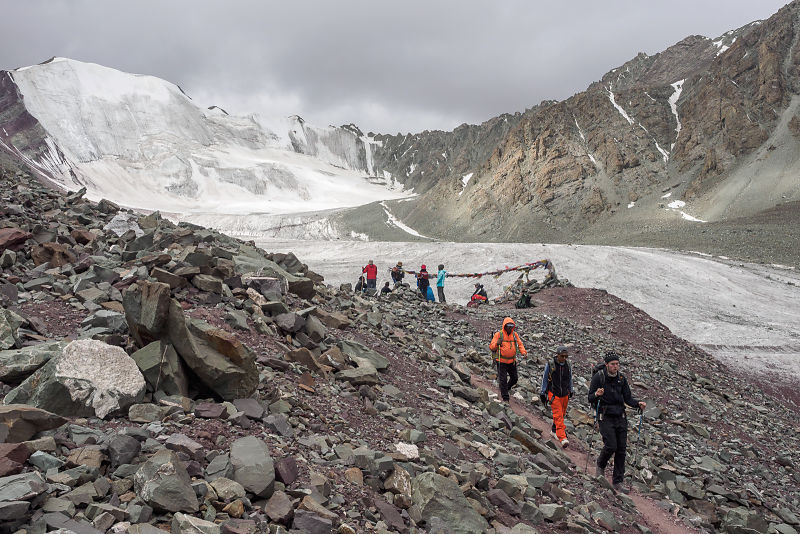 2 of the most famous trekking destinations in India that beginners and experts alike are advised to march on are as below:
1. Stok Kangri
Every experienced trekker will tell you that Ladakh is one of the best places to be in for trekking. Its vast expanses of lands, huge mountain peaks, and high altitude render it a preferred destination for trekking and other adventures alike. Its capital Leh, hosts the Stok Kangri peak which measures to a height of 3500 to 3800 meters above sea level. It is pure bliss to be able to trek on this altitude.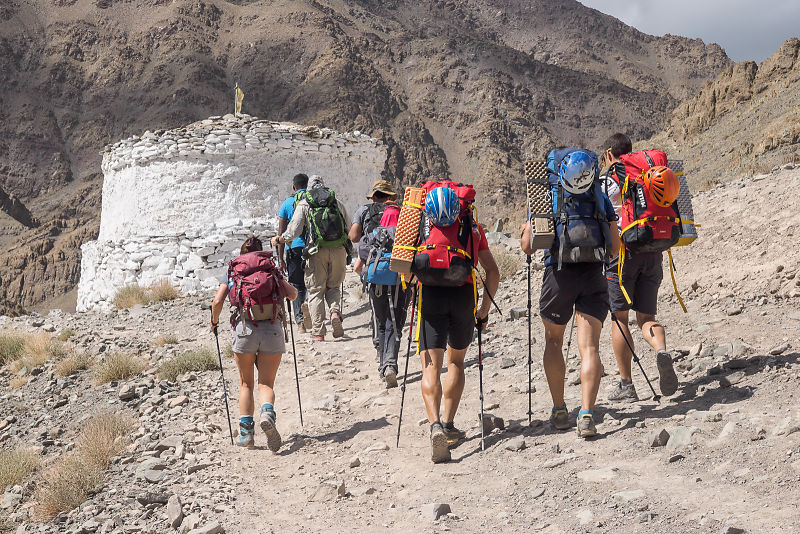 The beauty of this trek point is enthralling as it is surrounded by grassy areas and is replete with fresh air. At an altitude of 20,500, feet Stok Kangri is the highest trekkable summit in India. The base camp should help you with the provisions and acclimatisation a few days before the expedition begins. Take this trek as an excuse to enjoy the cold and refreshing weather of the Ladakh mountains with friends.
2. Deo Tibba
Located in the picturesque Manali region, Deo Tibba is one of the quaintest trek locations in the country. With a maximum altitude of 4480 meters, it is just about challenging yet easy to accomplish for a beginner level trekker. The Deo Tibba trek is mostly preferred for the goose-bumps inducing view that it provides. Wide pastures with grazing animals, pristine lakes, magnificent waterfalls and snow-clad mountains, this trek point has all the excitement that a thrill seeker can dream of.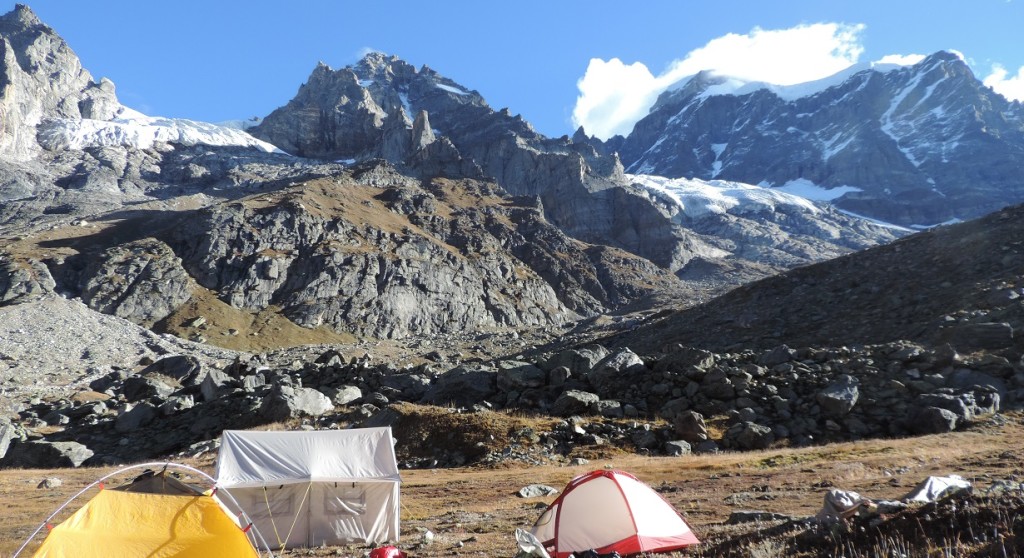 This vacation spot is popular amongst Indian and foreign tourists, here to soak up the natural landscapes that the Himalayas have to offer. Deo Tibba is a pleasant trek that takes you through the lush green oak and deodar forested trails, passing through undulating meadows and pastures of the Gaddi shepherds. If you are a nature lover, this is the ideal trek for you.
Done at such high altitudes, trekking feels like walking around in an airliner and experiencing the familiar view, except, more personally. The experience is only heightened when accompanied by friends and loved ones as trekking gives an opportunity to strengthen bonds. It also serves some remarkable stories which friends can later look back on as pleasant memories. Trekking the Stok Kangri and Deo Tibba will provide you with a rich learning opportunity that will stay with you for a lifetime.