As our plane descended towards Srinagar we are welcomed by beautiful mustard yellow fields and snow capped mountains. The feeling of purity and calmness sets in and the base is made for what will be an amazing journey.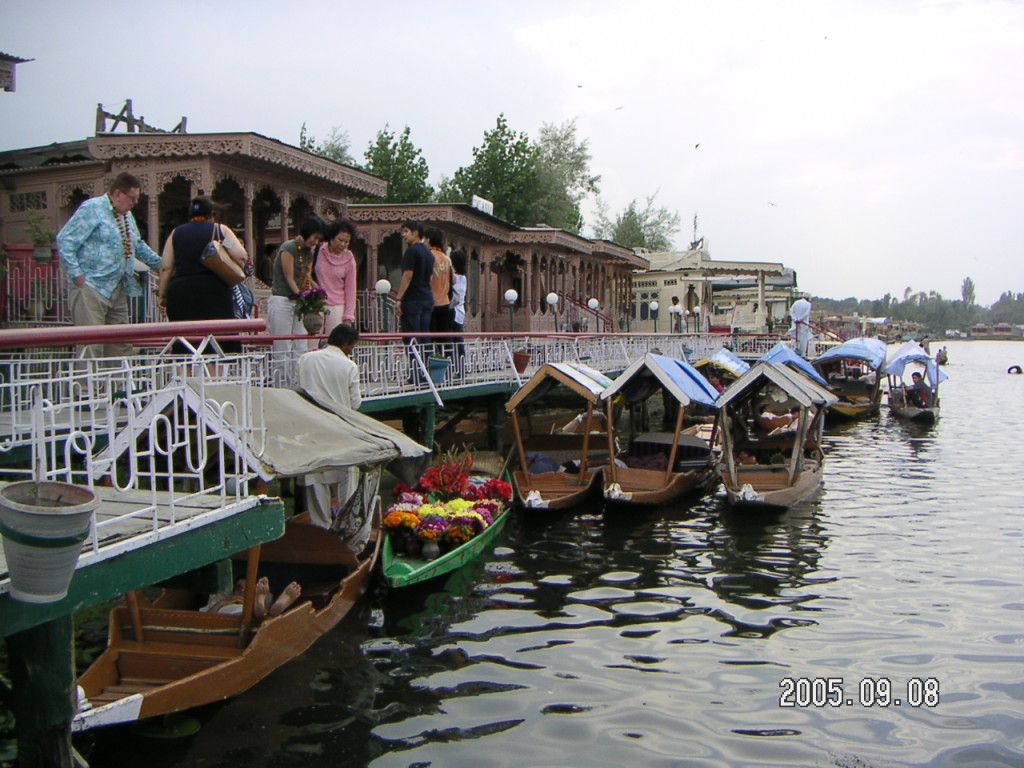 The drive from Srinagar airport to Dal Lake takes less than one hour. As you approach the boulevard road, you are amazed by the unique and eventful life of the Dal Lake and the famous houseboats of Srinagar.
Our houseboat was in the 'open lake'… the shikara was waiting for us as we arrived at Ghat No 17 of the Dal Lake. As we arrived at our houseboat, we stepped onto the deck and then onto the porch of the houseboat, where following Kashimir traditions we removed our shoes before we entered the living hall of our houseboat. The houseboat had three ensuite bedrooms, a living areas and dinning room and a small pantry. Most houseboats have three rooms, a few have four and even fewer have two. If you are visiting in a group , you can book your stay at a 'group' of houseboats, which normally is a collaboration between a few neighbouring houseboats.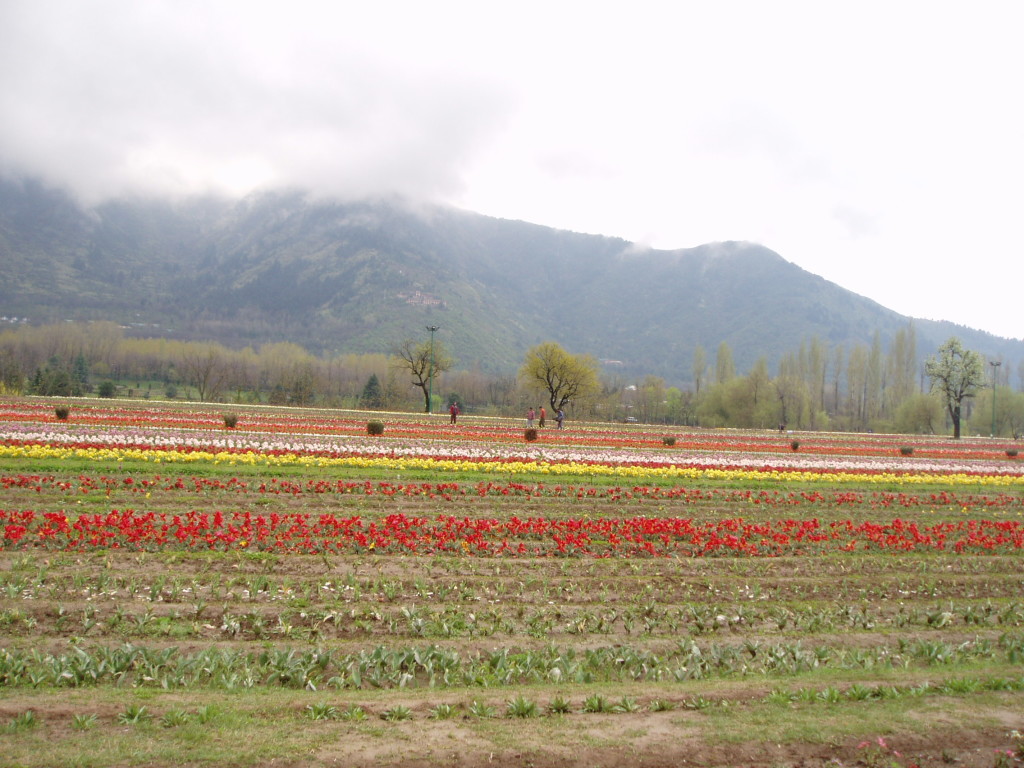 There is a free flow of Kehva- traditional Kashmiri tea, made by boiling saffron, cardamon cinnamon and Kashmiri tea. It is best had with sugar but taste good even without sugar. If you take light sugar in your cup of tea /coffee, then it is best to ask for your cup of Kehva without sugar. You can also purchase a box of pre-mixed Kehva tea to take back with you.
It is recommend to prebook your dinner at the houseboat. Your houseboat incharge will often consult you before finalising your dinner menu. You can request your food to be spicy to mild; from Kashmiri to Continental …though I highly recommend to stick to Kashmiri food while in Kashmir.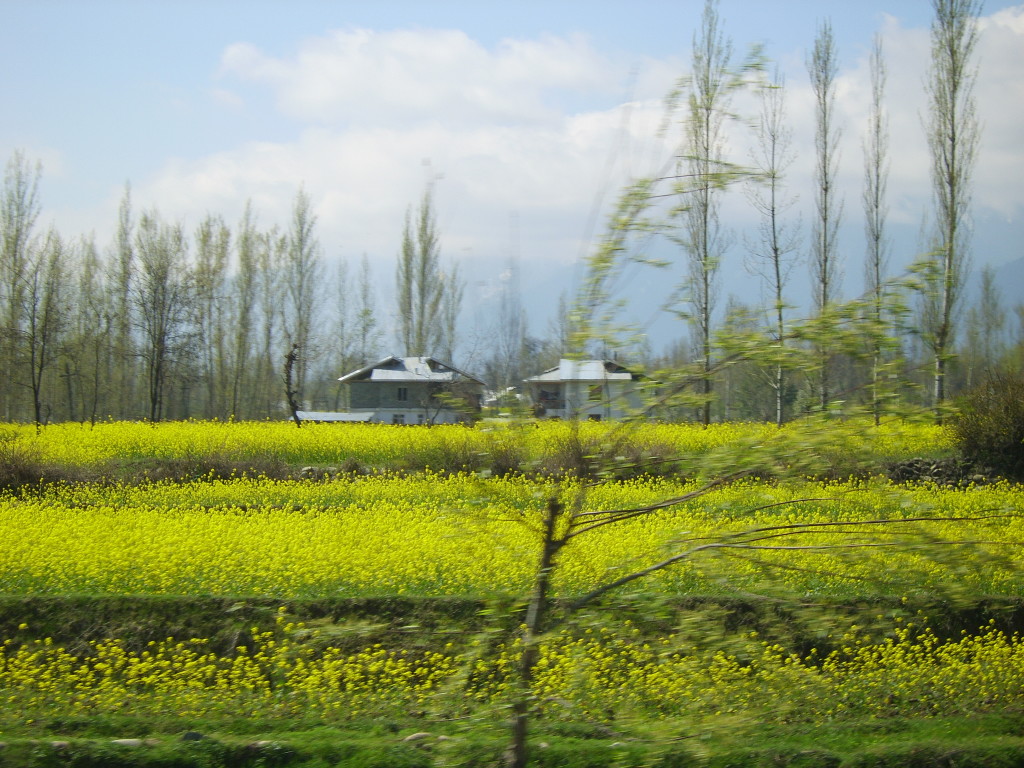 The Sikaara ride is a fun experience. As you travel on the waters of Dal lake, you are welcomed by local vendors. You can enjoy a fresh fruit salad, hot Kehva, or even freshly barbecued Kebabs. As you travel through the back lanes of the Dal lake, you cross the floating market where you can buy carpets, cloths and wood carved items. You will also go past homes of locals. There are also shops on boat where you can purchase a range of souvenirs to take back.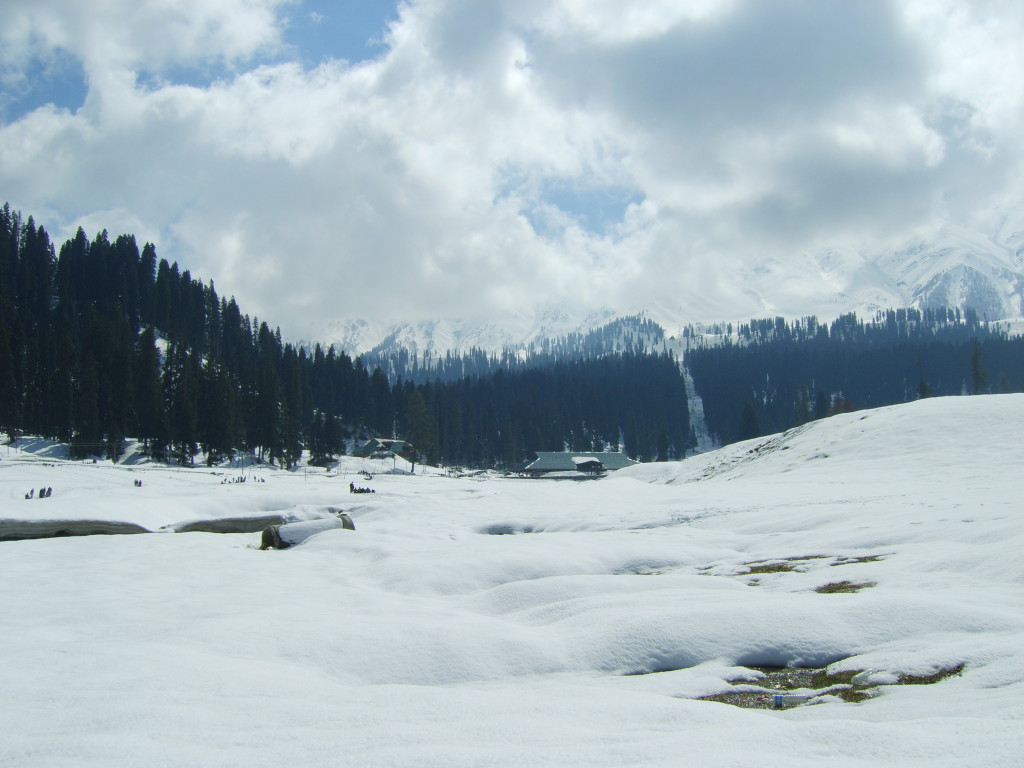 Gulmarg, Sonmarg and Pahalgam are the three prominent tourist destination in Kashmir after Srinagar. You can go for a day trip or overnight to these places from Srinagar.
Gulmarg is a one and a half to two hour drive from Srinagar, while Sonmarg and Pahalgam are both two and half hours drive from Srinagar. You would have to take a local car and guide for sightseeing in these places as vehicles from Srinagar are not allowed for sightseeing. If you are not equipped for the snow, then there are a number of vendors who are lined up to rent out boots and jackets enroute.
Activities available at Gulmarg and Sonmarg include, Snow biking, snow sledging and skiing. In Pahalgam, you can walk up or take a pony to Bisaran which is a plateau surrounded by beautiful Pine and Deodar trees. On the way to Pahalgam and Sonmarg, stop by a stream for a hot cup of Kehva.
Kashmir is pure paradise… the beauty is pure and air is fresh. No matter how many times you visit, you will always be amazed … Travelling to Kashmir is a fascinating journey.