Said to be the most vibrant & exotic of extravaganzas, the Manipur Sangai Festival & the Hornbill Festival of Nagaland are one-of-a-kind, once-in-a-lifetime sort of experiences – deeply awaited & cherished throughout, exhibiting the tribes of the land– a myriad of tribal folk & cultural extravaganzas. Lasting unto 10 days long, the Sangai festival falls somewhat in the last week of November while the Hornbill festival dates around the first week of December – both of which encourage inter-tribal relations & celebrate the cultural heritage of the North East, or as we call it "Paradise unexplored"…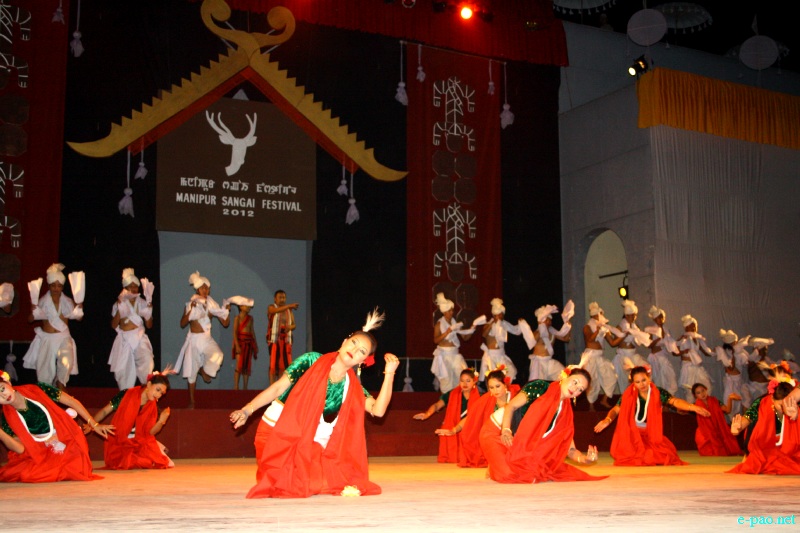 While the North East of India has been fast gaining intrigue, what with a whole world of experiences & things to explore, these two festivals add cherry to the cake with a mélange of cultural galas, display of the exclusive tribal art & crafts, traditional sport fests, food fairs & so much more, making up for an unforgettable adventure exploring the splendour of tribal culture and a glimpse into their lifestyles. The Tribes' cultures have for long been inaccessible to outsiders in the past, which fortunately enough by the courtesy of these festivals & the promotion of Tourism & Travel has come to present a golden opportunity to explore the land & its beauty, its culture & people like never before…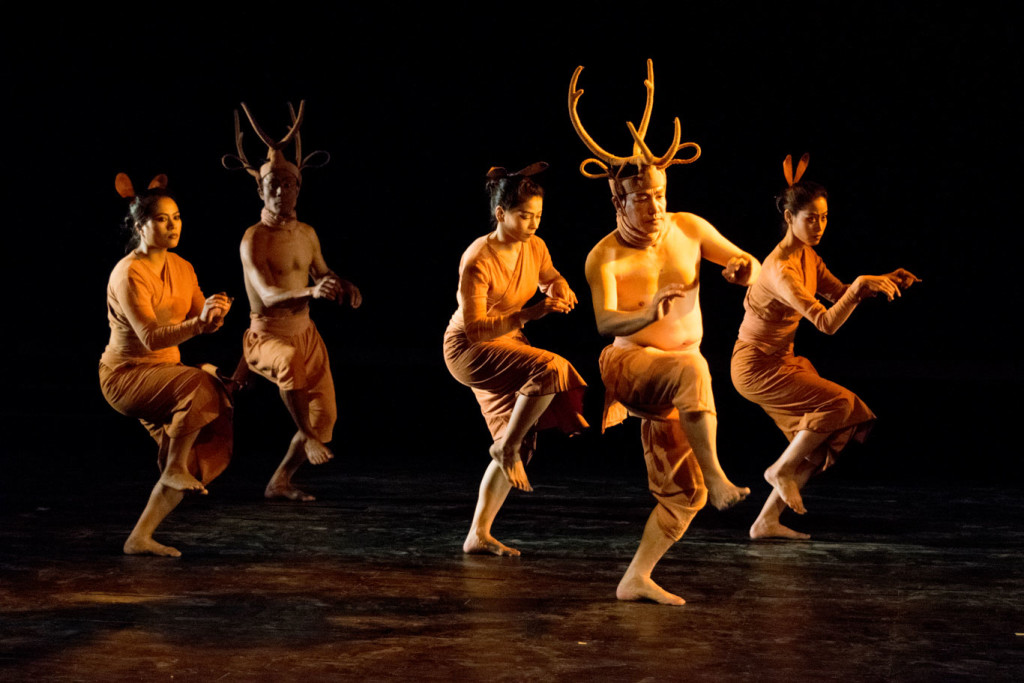 The Manipur Sangai Festival
Previously called the Manipur Tourism festival, the Sangai Festival owes its name to the gentle beauty of the Sangai Deer exclusively native to the famed 'floating' Keibul Lamjao National Park at Loktak Lake, marking Manipur as a world tourism destination – its cultural heritage, age old traditions, the exquisite beauty of the land, the wildlife and so much more…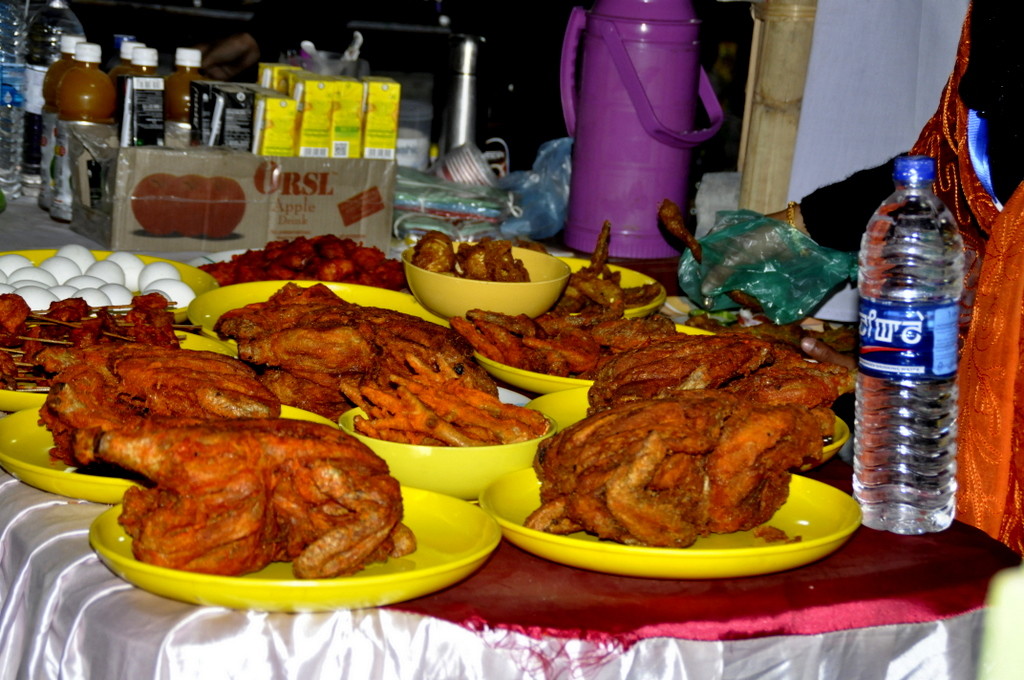 It is celebrated every year in different regions throughout the state though majorly in Imphal, as spearheaded by the Manipur Department of Tourism, the festival comes to showcase & boast of a highly developed culture – excellence & uniqueness in the arts, of music & the dances, the cuisine & traditional delicacies, the exotic crafts along with traditional sports & events – the absolute best of Manipur, also hosting performances & exhibitions by the neighbouring states of the North East along with the locales of Thailand and Myanmar.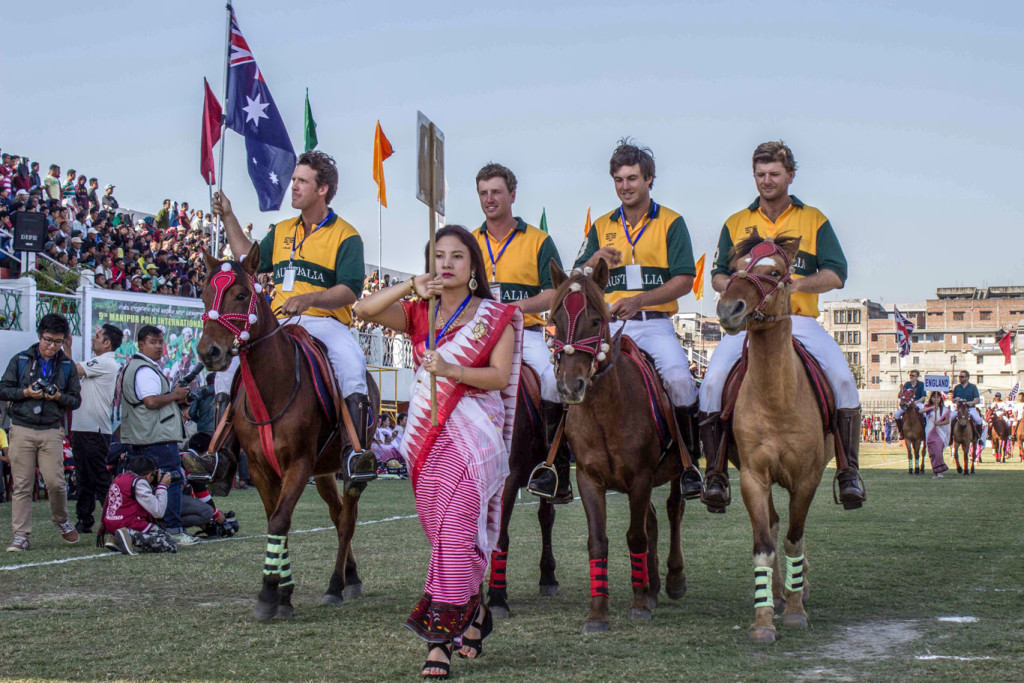 The events include ethnic sports like the traditional polo which originated in Manipur itself, along with the present day version, the Hiyang-HirenTanaba or traditional boat race, Power paragliding at Old Airfield, trekking to Mount Iso, wind surfing at Loktak Lake among others. There are also performances of the traditional dance forms of Manipur – Pung Cholom, the Ras-Leela dance, Nata Sankirtana and other forms coupled with traditional tribal music, along with contemporary events like Fashion Shows, Rock Shows, etc.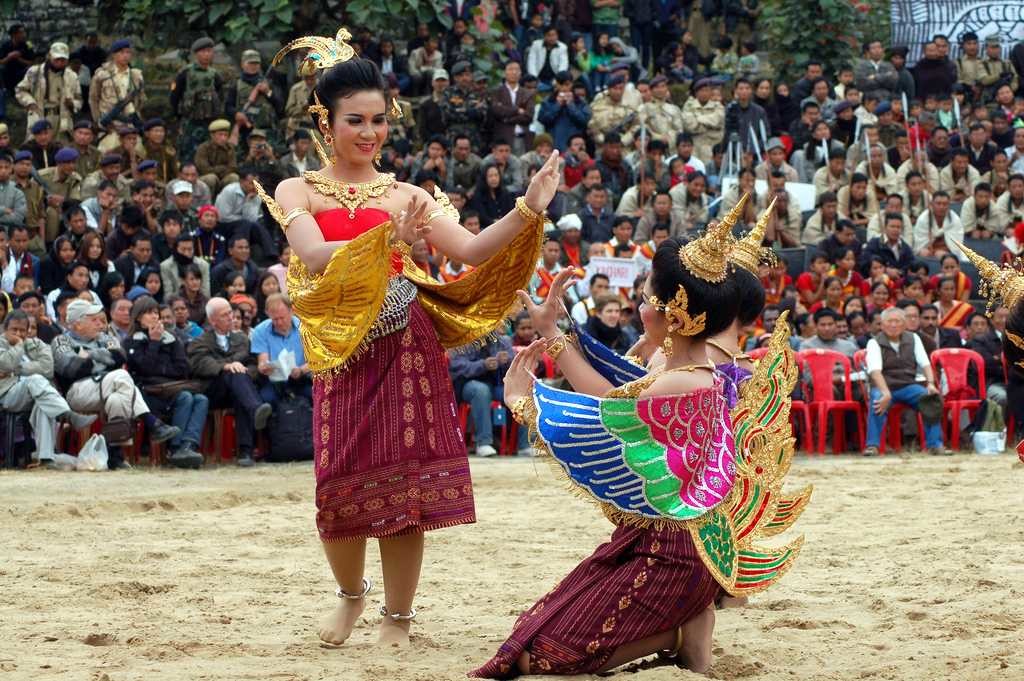 The Hornbill Festival
Following after the Sangai Festival in Manipur comes the Hornbill Festival of Nagaland, celebrated with just as much enthusiasm and zeal, held at the Naga heritage village of Kisama, near Kohima – the village especially curated to host this annual fiesta hosts the event, organised by the State Tourism and the Art & Culture Departments of Nagaland.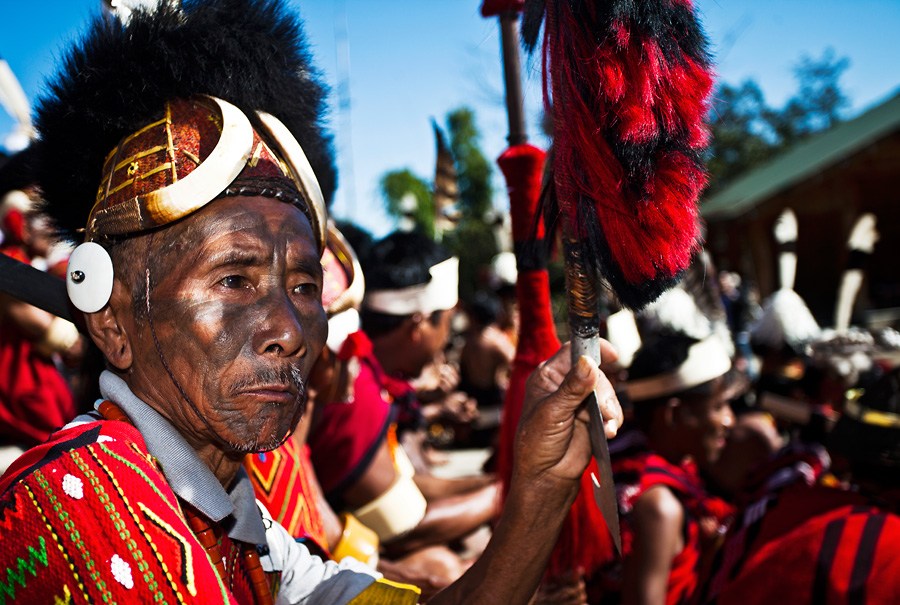 This one owes its name to the Indian Hornbill, as symbolised by its colour & opulence reflecting in the festival – an amalgamation of the tribal heritage of the North East, every event catching a glimpse of the people and culture of Nagaland – celebrating agriculture, prosperity & cultural heritage of the Naga tribes as preserved in transition with modernity. The major highlights of the festival include the Hornbill Rock Concert & International Musical Festival – with musicians from all over the world performing & competing for the title, the North East Cultural Day, the Traditional Naga Morungs Exhibition for the traditional & native tribal arts & crafts of the state, Miss Nagaland Contest, Hornbill Master Chef Competition, Hornbill National Dance Competition, the 'Glocal' (Glocal) Film Fest, the Vintage World War II Motor Rally & Hornbill Annual Cycle Rally among countless others.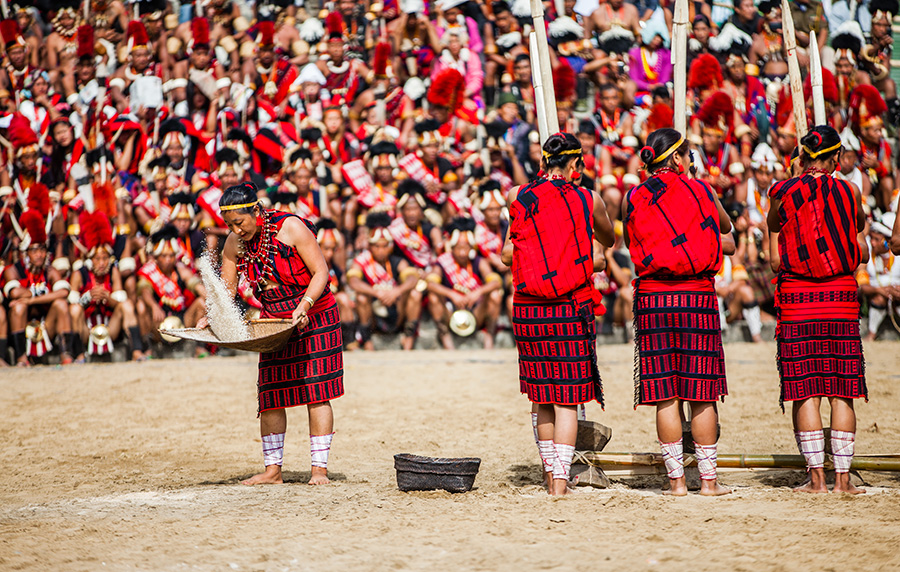 Both the festivals bring out the best of the land, its culture & diversity, a once in a lifetime opportunity to live through the cultural traditions of the tribes, inter-mingle & indulge in a plethora of activities & merrymaking in the form of drinking, eating, singing and dancing throughout, like never before!
For more information email us: tours@shikhar.com