Shikhar Nature Resort; the name is a well known plush property in Uttarkashi and is owned by Shikhar Travels India Pvt. Ltd. An easy to locate area, it can be found 5kms from Uttarkashi and when you are on your way to Gangotri, you will surely be awe-struck by the four-acre estate which sits at an altitude of 1150 metres. The resort's location makes it a perfect retreat for those who wish to be embraced by high mountain cliffs and the Ganga.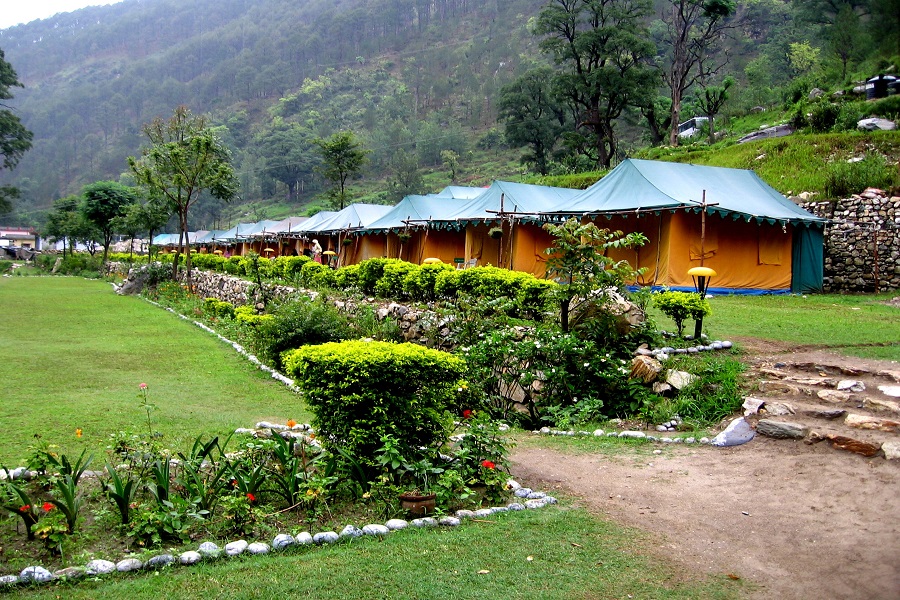 The Perfect Family Destination
If you are planning a family vacation then there is no better place than Shikhar Nature Resort to spend some peaceful and enjoyable time. Not only does it give you a peaceful environment and activities to indulge in but is also the place that offers various adventurous activities like a short trek to Ayana Devi or Nachiketa Tal l, adventure activities at Shikhar Adventure Park and the more enthralling activities like Rock-climbing, Rappelling and Jummering at Uttarkashi that will get your adrenaline pumping.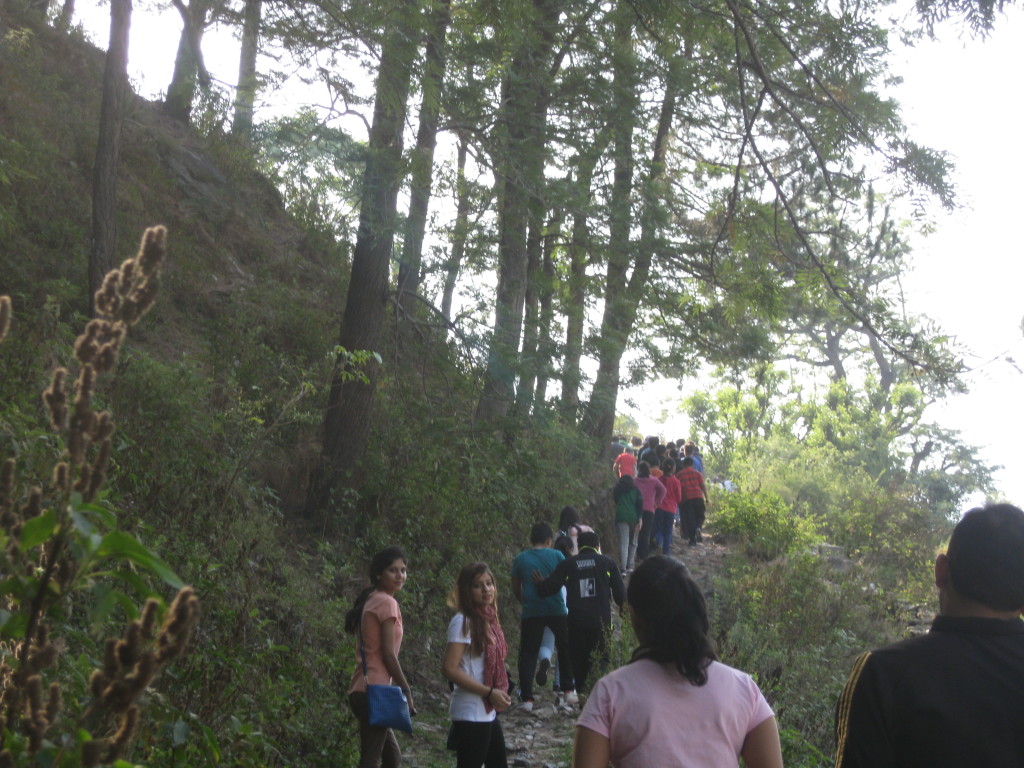 You can spend an entire day at Gangotri with your family or go for a fun day trip at Harsil. There is something for everyone. From children to elders, everyone gets a good share of the activities they like.
The Incredible Experience
With well-equipped cottage tents, one surely can't go wrong! At Shikhar, you will be able to immerse yourself in the lap of nature, soaking in every single moment to remember for life. It surely is a one of its kind experience where you can hear the river flowing right next to you and also have the best of facilities without compromising on the natural essence that the place has to offer.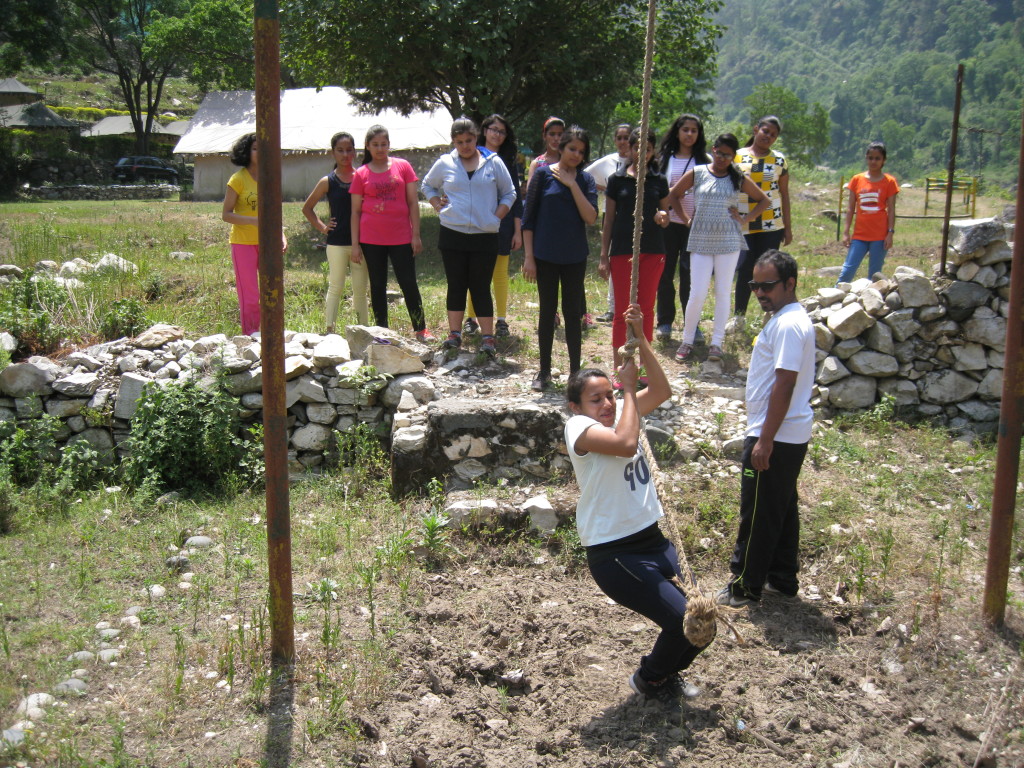 Giving you the best of both the worlds, pilgrimage and adventure, this surely is a one stop vacation for you where you won't miss out on anything.
Explore it all
There is so much to do here that you will probably feel like staying forever! Whether you go for short treks near resort or choose the Dodital trek, the experience will be worth every second spent.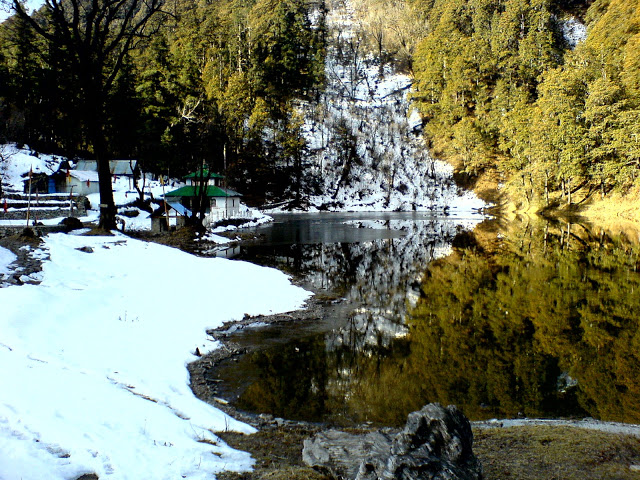 When you step out, all prepared for the Dodital Trek, expect to be awed by the magnificent beauty of the Himalayas and snow-dusted meadows along the way. The pine trees and the mixed forests will make for the perfect postcard capture. The picturesque landscape is something that will be etched in your memory forever.
Besides the Dodital Trek, Dayara Bugyal is another one that you must go for. This lush green landscape that makes an exquisite scenic marvel is also an excellent destination for skiing during the winters. The stunning location lies amidst gigantic snow-capped mountains. You will also get to see lake of Barnala Tal that reflects the snowy mountains so beautifully.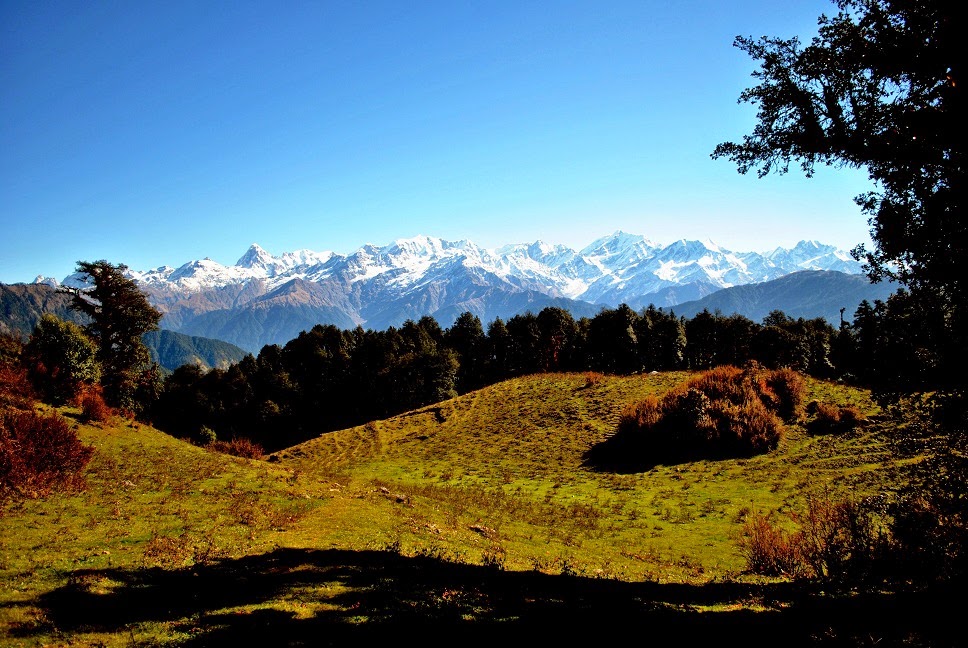 The route of the Dayara Bugyal Trek will bestow upon you the spectacular sights of Oak forests, crystal clear waters, small huts, grazing sheep and everything that is nothing other than beautiful! The colourful and pristine scenic beauty will make you want to stay in the lap of nature forever.
A must-visit heaven
With a resort that not only gives you the best of amenities but also lets you explore the majestic region of Uttarakhand the way you want, there is nothing that should hold you back from visiting this gorgeous destination.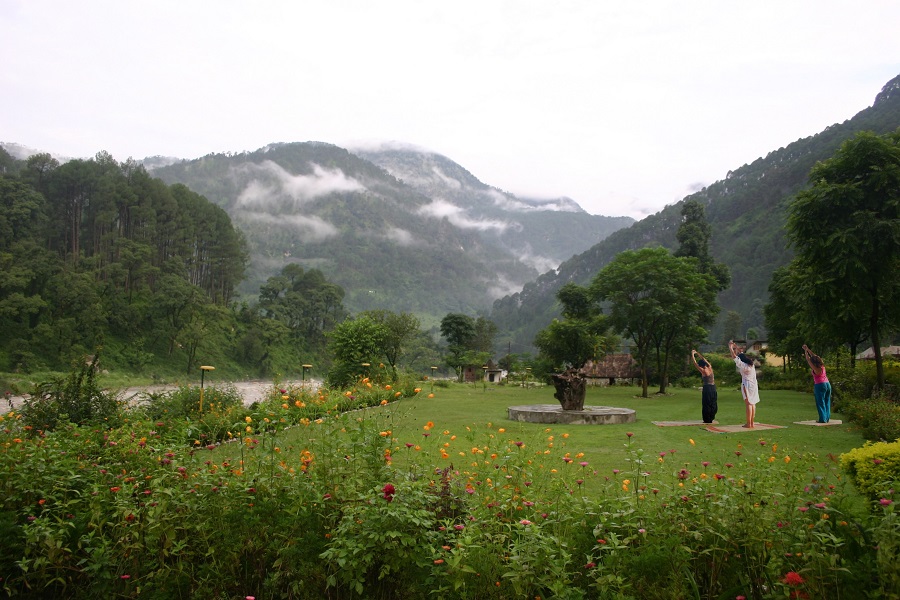 Not only is it a reasonable place to be in but is also easy to reach. Whether you choose to travel by train to Haridwar and then hit the road or take a flight to the Jolly Grant Airport near Dehradun, the journey is smooth. For those of you who love the roads, can plan a road trip to Shikhar Nature Resort as well.
It is time to pack your bags already and dream about the stunning mountains until you reach and turn this dream into a reality!
For more informatio and booking email us: tours@shikhar.com