Speculated to have its origins with the Pre-Vedic Indian traditions, Yoga has taken a radical penchant, making its way the world over, having influenced many religious & spiritual practices around the world and become a vogue when it comes to mental & physical well-being. In our time & age, Yoga has been adapted in various ways – be it in various forms of meditation, or simply aiming at rejuvenation or seeking solace, a Yoga retreat in nature's lap is the perfect opportunity to relax & find some peace of mind & heart, surrounded by the Himalayan ranges resting to your heart's content in the valleys beneath…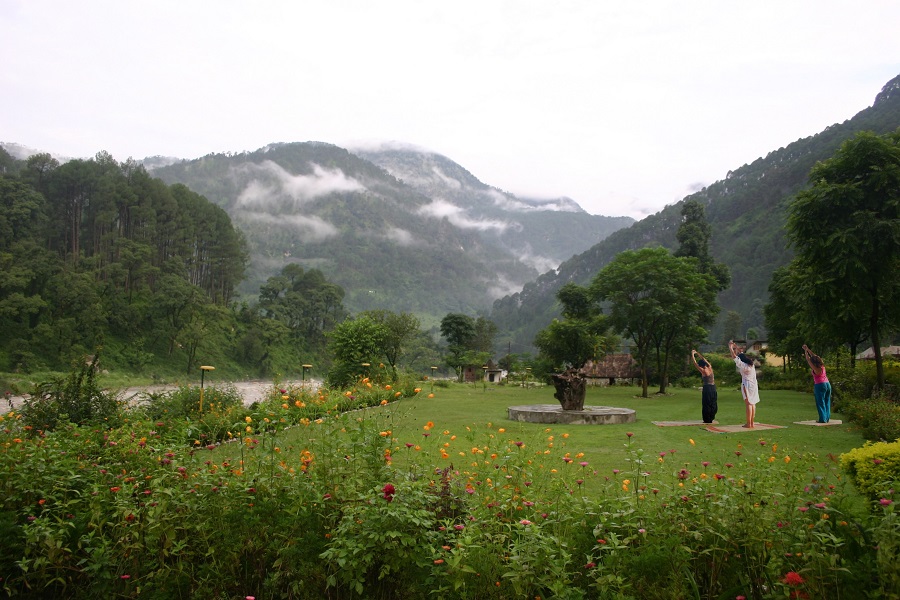 The Yoga Gurus guide through the teachings of Yoga – its techniques, benefits, management of diet and so much more, lending a new direction to one's life by means of the asanas & meditative practices while you get to meet & interact with a load of like-minded folk from all over, relishing in the positive atmosphere infused with a dose of health, inspiration and good times to cherish…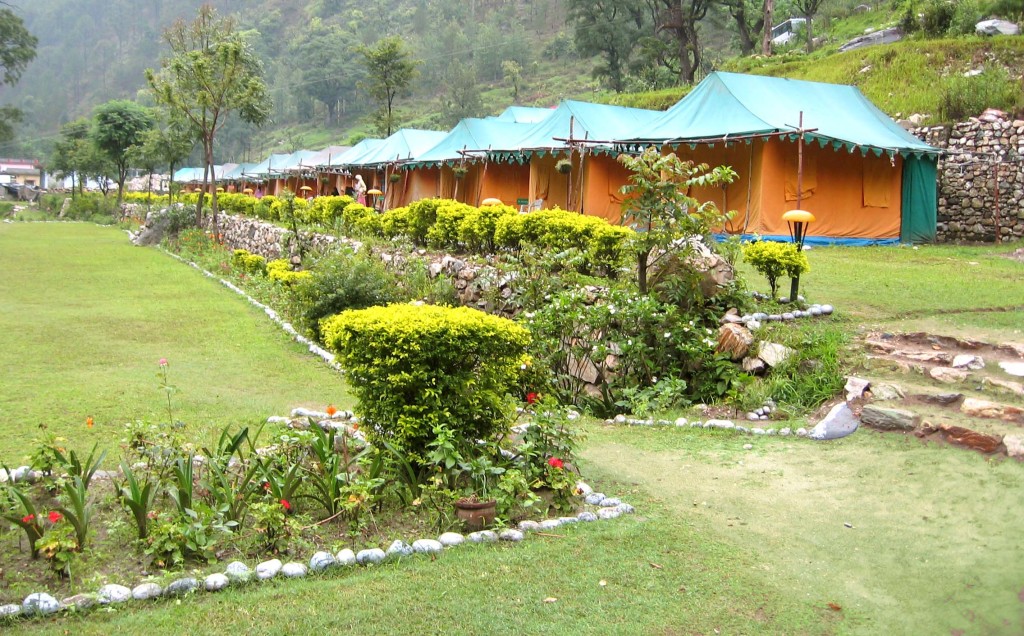 WHEN & WHERE…
Uttarkashi is the ideal destination for a rejuvenating getaway, definitely no better place to practice yoga, evolve, and rejoice and what can be better than a Yoga retreat at Shikhar Nature Resort itself located en route to Gangotri on the banks of the Bhagirati River – a learning experience in natural surroundings taking ahead the vision of eco-tourism coupled with relaxation & some peaceful time away from the urban chaos…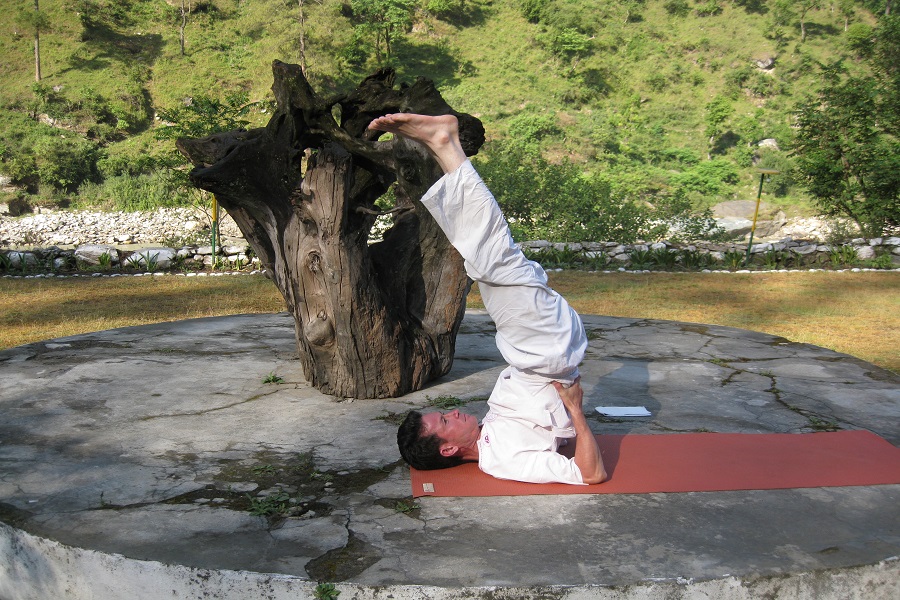 THINGS TO DO…
• Sightseeing – A visit to various religious places like Bangla Sahib Gurudwara, Laxmi Narayan Temple also known by the name of Birla Mandir, Jama Masjid, Vishwanath Temple, Shakti Temple among others to indulge in the sanctity & serenity in the home of the Almighty.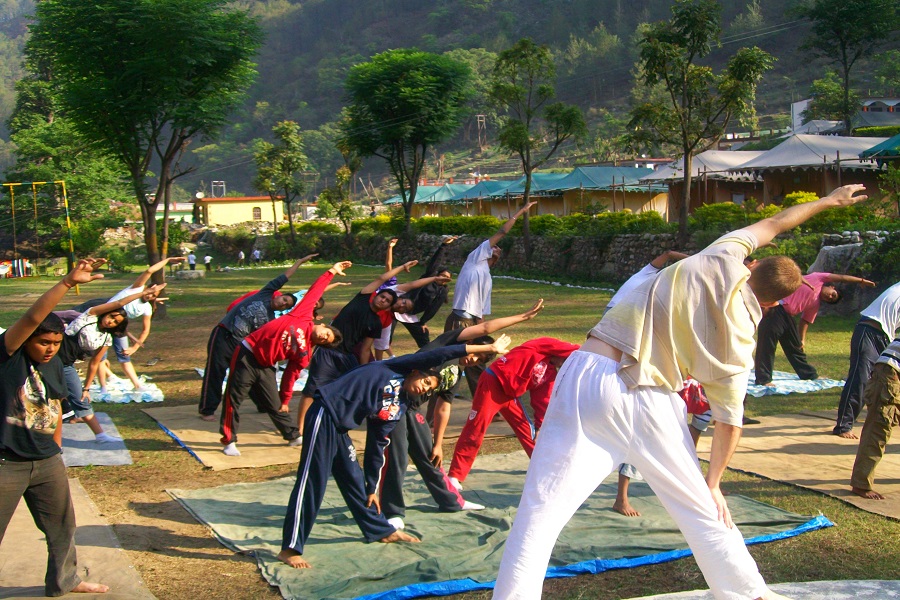 • Chanting Sessions – Repeatedly indulge in drawing forth the cosmic powers to unite the mind & soul with that of the universe with the chanting of the divine mantras.
• Multiple sessions of understanding Yoga and its different forms – the fundamentals of yogic postures & practices that incorporates 6 forms & 8 limbs (the Yogasutras by Patanjali), namely –
(1) Karma Yoga (The Yoga of Action)
(2) Jnana-yoga (The Yoga of Knowledge)
(3) Bhakti-Yoga (The Yoga of Devotion)
(4) Hatha-Yoga (The Yoga of Physical Mastery)
(5) Kundalini-Yoga (The Yoga of meditation)
(6) Raja-Yoga (The Yoga of the Mind & Body)
Followed by the Asanas along with meditation, breathing and relaxation techniques.
• Following through Yogic food practices – proper dietary routines, the use of natural & organic ingredients with the essentials of healing properties, along with the opportunity to learn how to prepare these foods.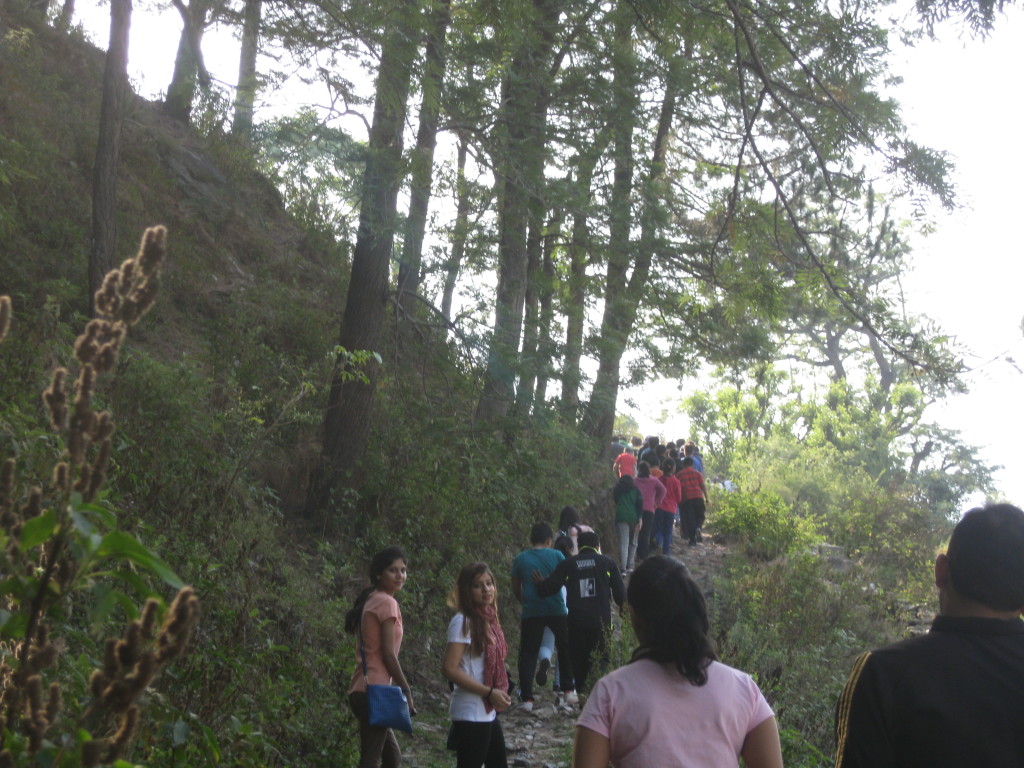 • A chance to witness & participate in the Ganga Aarti on the banks of the Bhagirathi in all its glory.
• Laughter Yoga sessions as guided by professionals – understanding & practicing laughter yoga exercises along with other members for an improved group dynamic for the rejuvenation of the mind & body by indulging in playful & childlike laughter creating a healthy & happy environment filled with positive energy.
• Nature walks & bird watching sessions along with interaction with the locals & a experiencing the culture & lifestyle of the people by exploring the vicinity.
• An opportunity to experience the magnificence & opulence of monuments such as the Taj Mahal & Agra Fort.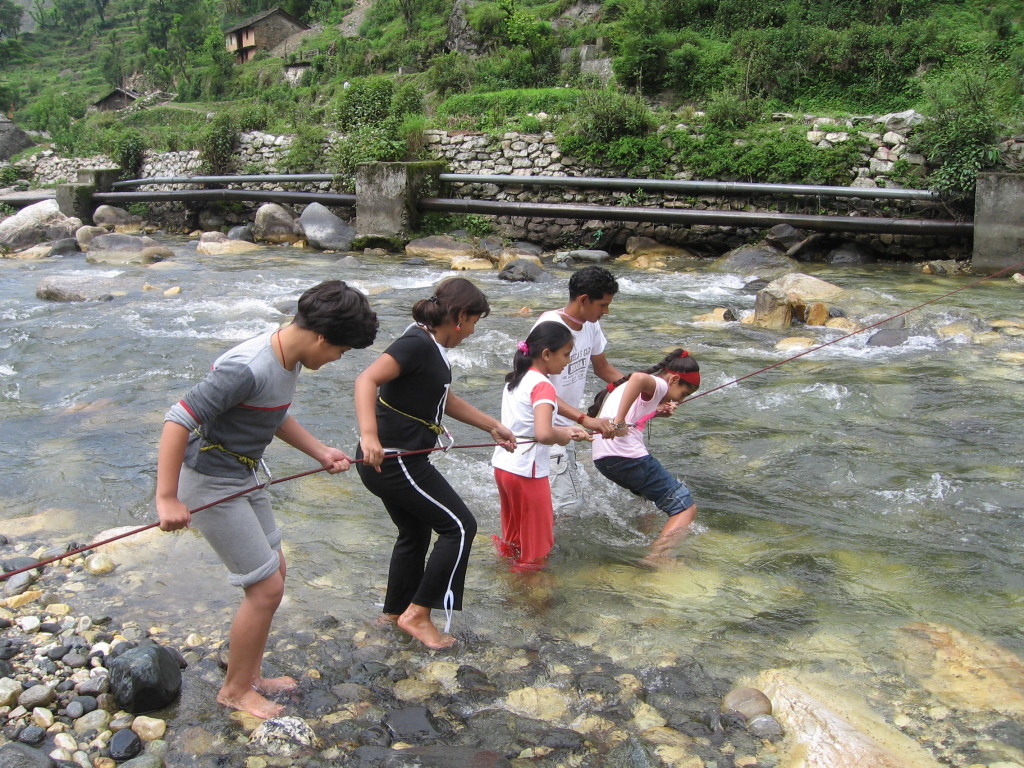 Yoga has come to be identified far and wide with mental & spiritual healing, dealing with the contemplation of the transcendent consciousness – the union of the Atman with the Brahman & similar philosophies, having taken different forms throughout. It has come to associate with the transformation of negative tendencies into positive thought & action with the elements of behaviorism and the conservation of energy in the process, achieving an elevated state of mind & body like never before…
These Yoga tours are the perfect opportunity to experience the wellness of the being in natural surroundings, away from the urban chaos & guided by professionals in effort of seeking solace & exploring new realms of self-realization while one gets to travel, explore & interact throughout the journey…
For more information email us: tours@shikhar.com