It might come as a surprise to a great majority of people that there are cold Deserts on our planet too. Yes, there exists one such natural phenomenon where a Desert is located at a high altitude. And one such beauty can be witnessed in India too!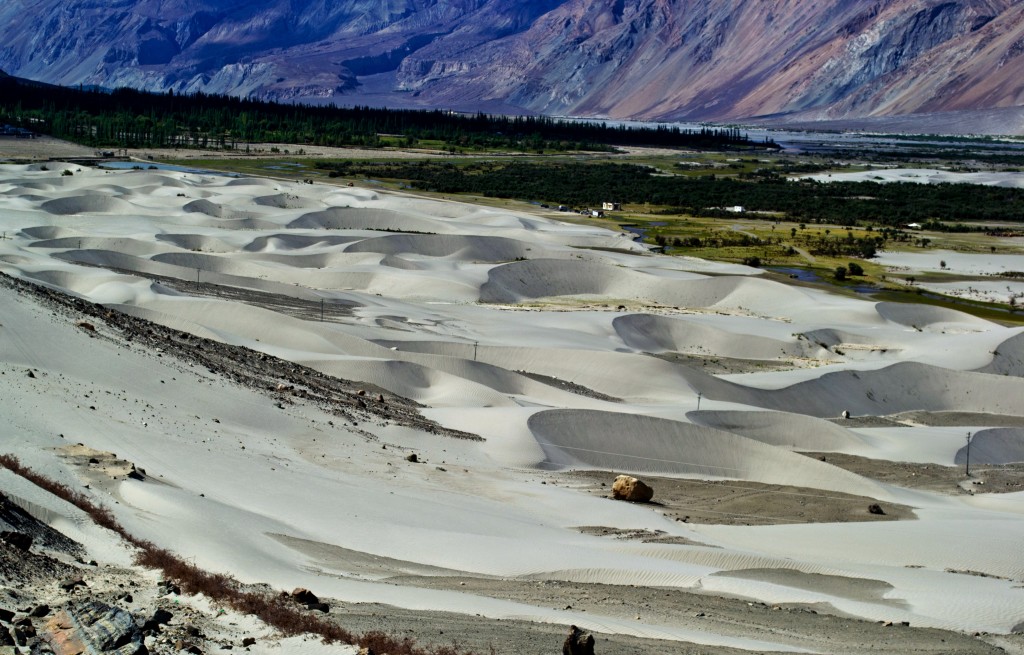 Ladakh, a beautiful place that sits between the Karakorum ranges of mountains that ranges from the Himalayas; is a cold Desert. The land here is mostly barren. The only difference between the Desert of the Middle East and Rajasthan, and that of Ladakh is of temperature and hilly terrain.
There is a lot of natural biodiversity in Ladakh and people of many descents live here. It is one of the major tourist attractions; since it houses politically important districts of Leh and Kargil. It is actually very easy to get to Ladakh, if you plan the easy way in. Just take a flight to Srinagar or Jammu; and then your destination is just a 14 hour drive away.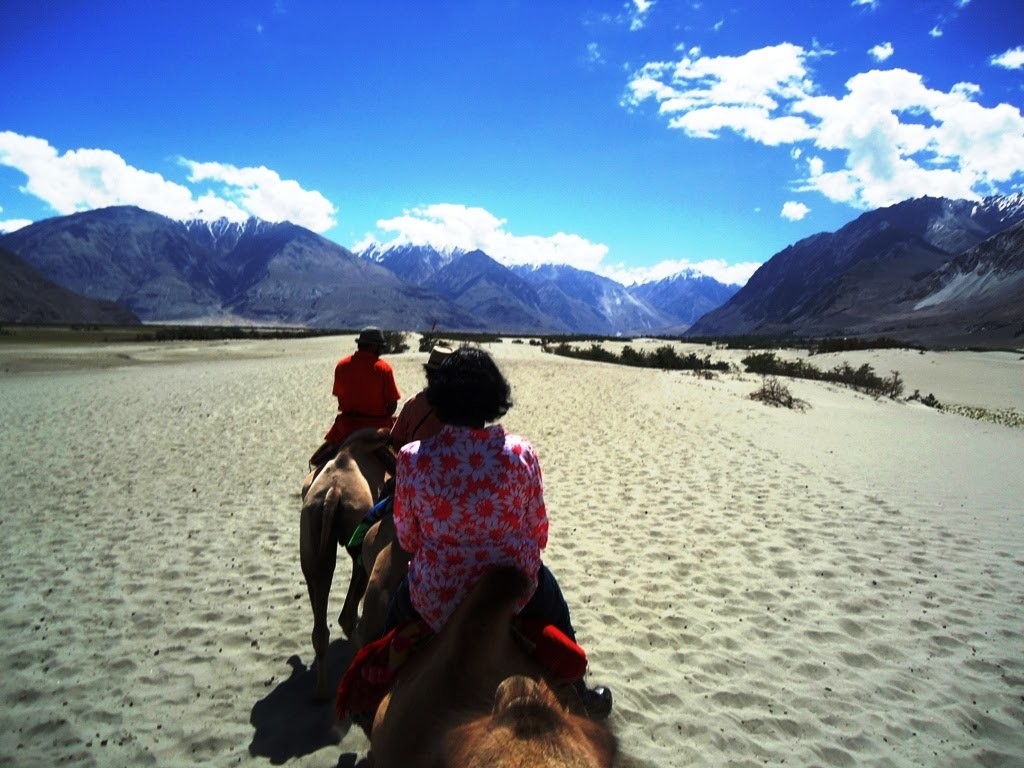 And if you want to take road less taken; well, you'll have to take the road! Yes! Road trips are the best and they are even better when you are with your friends. Hire a Bullet or a Harley and drive with your friends through beautifully breathtaking mountains.
The Trekking Challenge
Located in the state of Jammu & Kashmir, Ladakh is a dream for all the trekkers and backpackers. A lot of people, whether solo or in groups throng to place all around the year to discover the place in all its natural glory. The best time being in July-August; when the rains have ceased a bit and the cold becomes bearable for all the people coming from the plains.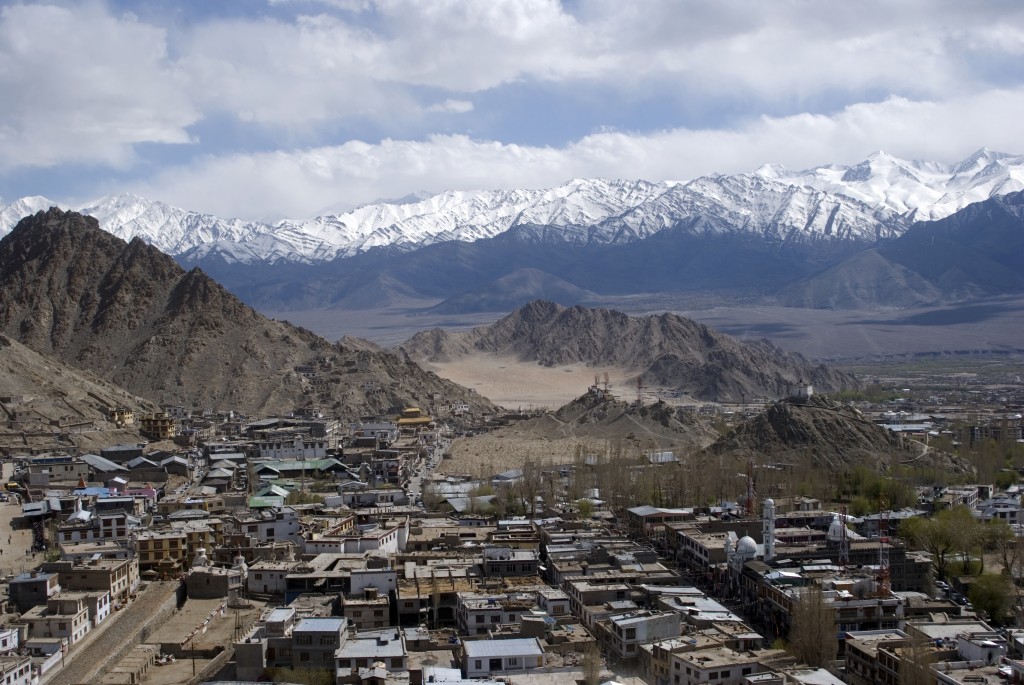 The place is a trekking haven for all the adventure junkies and those looking for a respite from the city life and want to challenge themselves in the laps of Mother Nature.
Known as India's own Moonland, the mystifying Zanskar ranges in Ladakh provide the perfect backdrop for those looking to be on their feet and doing something throughout the day.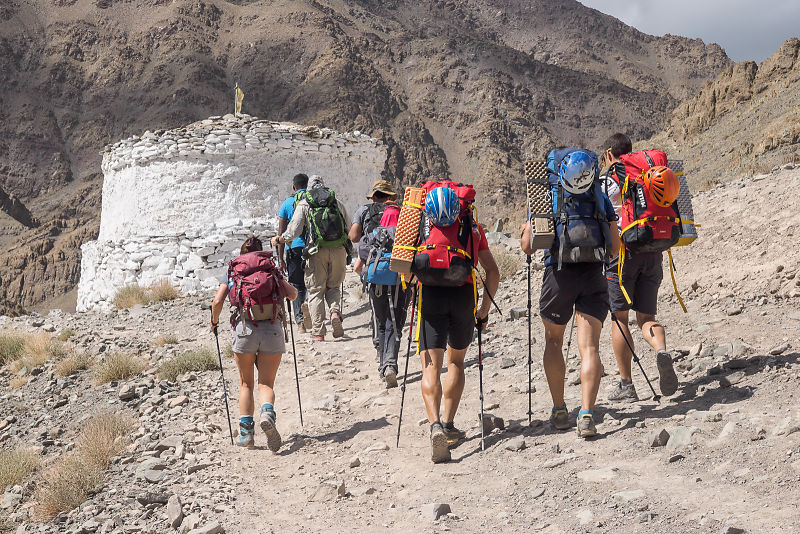 Trekking is a much preferred act in Ladakh and mind you; it is not for the faint hearted. However, before starting off for the trek, you might want to take the local air in for a few hours to maybe one day in order to acclimatise yourself to the high altitude, less oxygen and extreme cold weather.
A moderate to challenging trek could include anything from visiting the monasteries in Shey and Thiksey as well as the Shanti Stupa. For Bollywood junkies, you can see Rancho's school (from 3 Idiots) called Druk Padma Karpo.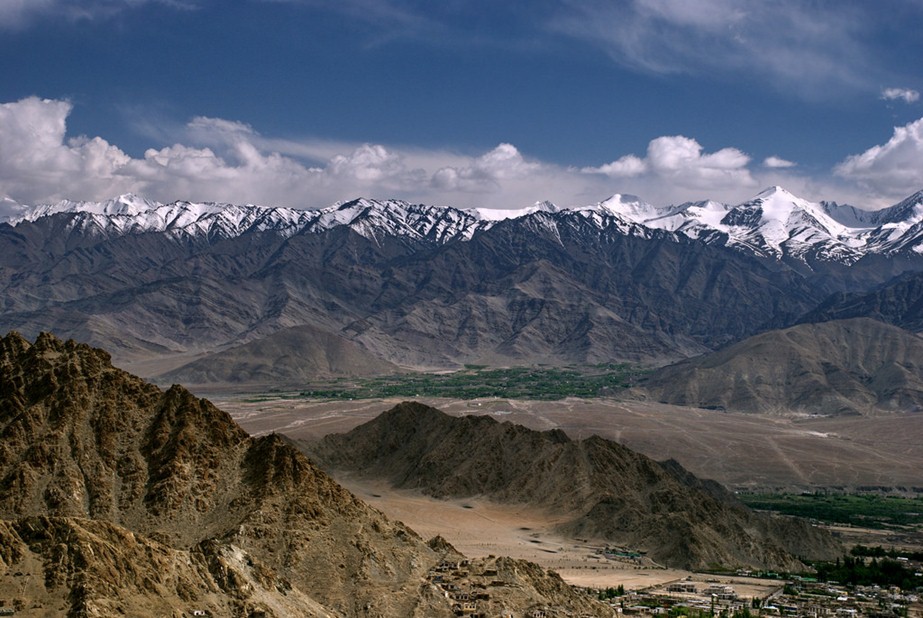 For a very challenging trek, you could pass the Khardung-la and reach Nubra Valley.
Similarly, traversing through the Chang-la pass will direct you to Pangong Lake where you can have a bonfire and chill with your friends and a guitar; and call it a vacation!
For those Looking for Quiet
For all those who might want to take a milder path and choose to discover the beauty of the place, visiting palatial towns and monasteries laden in red, gold and white might be just the thing for you.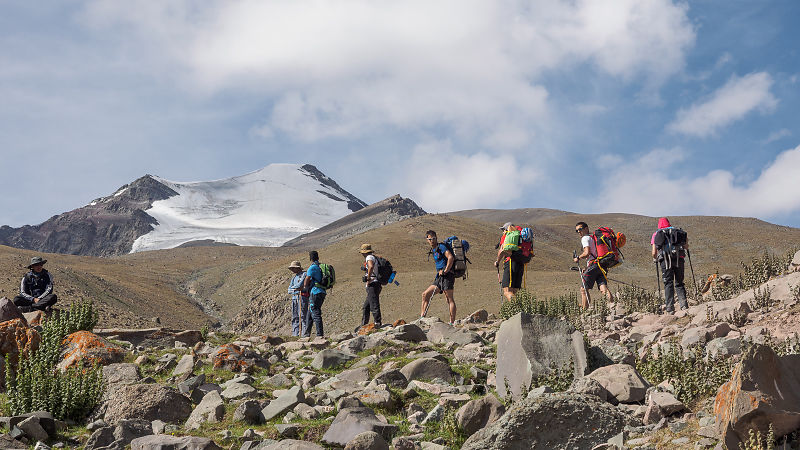 Also, you might find it interestingly surprising that there are sand dunes in a higher part of Leh. As you cross the Khardung-la, you'll come across vast white sand dunes and so, you can opt for a Camel ride here! In fact, you can go for a Camel Safari in the Desert.
Ladakh has something or the other for everyone that visits this place. If you are looking for some quiet and peace; you might find it here; right in the bosom of monasteries.
For more information about trekking in Ladakh email us: tours@shikhar.com