The Himalaya, Karakoram and Hindu Kush ranges extend from Namcha Barwa in the east to the borders of Afghanistan in the west. Political maps show them as parts of India, Bhutan, Nepal, Pakistan and Afghanistan. A very large section of the Himalaya and an eastern section of the Karakoram, are in India. Broadly the Indian Himalaya consists of Arunachal, Sikkim, Uttarakhand, Himachal, Jammu & Kashmir and Eastern Karakoram. Though there are no 8000 m peaks in India except the Kangchenjunga, there are several peaks which are above 7000 m and a few of them are still unclimbed. A large number of peaks between 6000 to 7000 m are challenging and still virgin. Mountaineers in India have plenty of scope for exploration and conquest.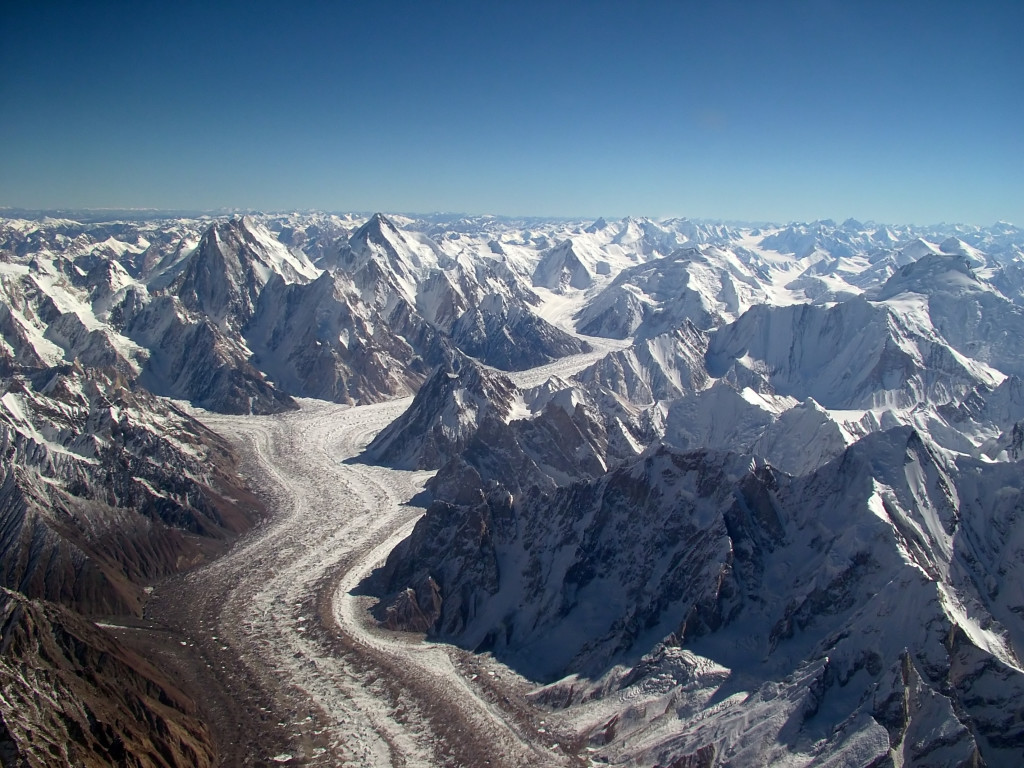 Arunachal Himalaya
Also known as the Assam Himalaya, much about this area is not known. It streches from Gori Chen in the east to Namcha Barwa. Due to government restrictions not many mountaineers have been there. There are several high peaks like Gyala Peri (7150 m), Kangto (7090 m) and Nyegi Kangsang (7047 m), not many of which have been climbed from the Indian side. Some of them were approached from Tibet and climbed from the north. The only peak which has been regularly climbed from the Indian side is Gori Chen (6858 m). Its lower peak, Peak II, has also had some infrequent visitors.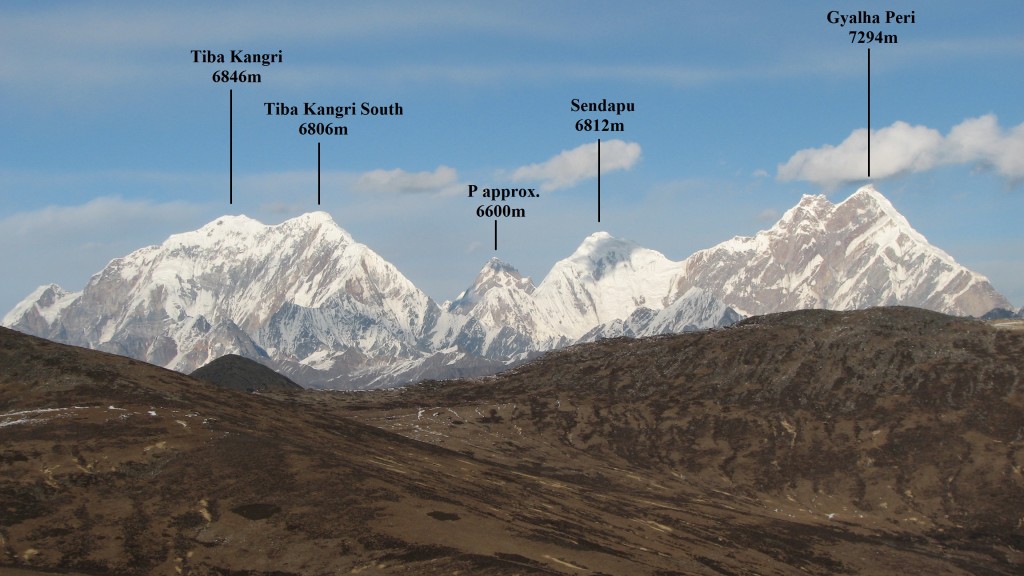 F.M. Bailey and H.T. Morshead were the first explorers here followed by F. Kindon-Ward in 1939. H.W. Tilman also visited this area and wrote his report Assam Himalaya Unvisited . The book by F.M. Bailey No Passport to Tibet is an excellent reference. These slopes witnessed the full fury of the war in 1962. The Chinese troops came down the 'Bailey Trail' almost till Sela pass, which is why the area was closed to civilians for many years.

Sikkim Himalaya
Sikkim shares a mountainous border with Nepal in the west and north and with China only in the north. All the early (pre-war) expeditions went through Sikkim to cross over to Tibet on their way to Everest. Francis Young husbands famous expedition to Tibet expedition also went through Sikkim.

Doug Freshfield was one of the first mountaineers to visit this area. His book Round Kangchenjunga is a classic record of all the peaks in Sikkim. In west Sikkim, peaks like Kabru (7338 m) were climbed in 1935 by C.R. Cook. Others like Kokthang and Rathong were climbed much later. Even now, many have not been climbed from the Sikkim side, e.g.: Talung.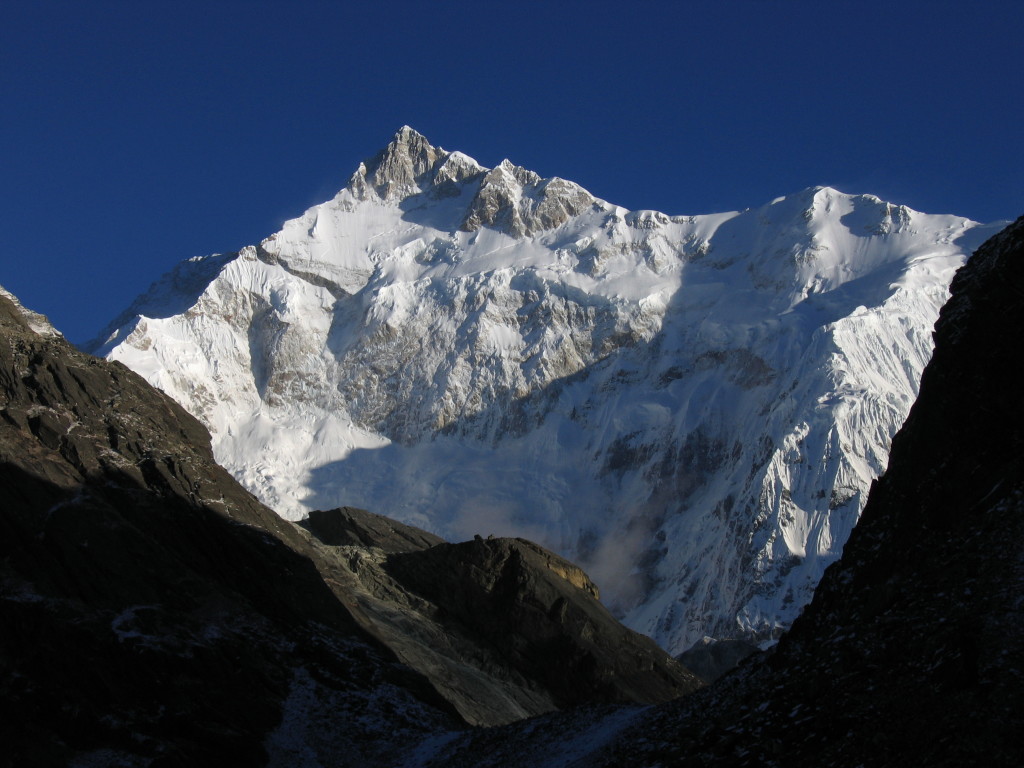 Northern Sikkim consists of the Zemu glacier valley from which rises the third highest mountain of the world, Kangchenjunga. Paul Bauer and his German team repeatedly attempted to climb it via its western approaches before the Second World War. Ultimately the Indian Army team was successful in doing so, in 1977 and there have been several subsequent repeats. There are many peaks around Kangchenjunga, like Simvu and Siniolchu, which are tempting, open invitation to climbers.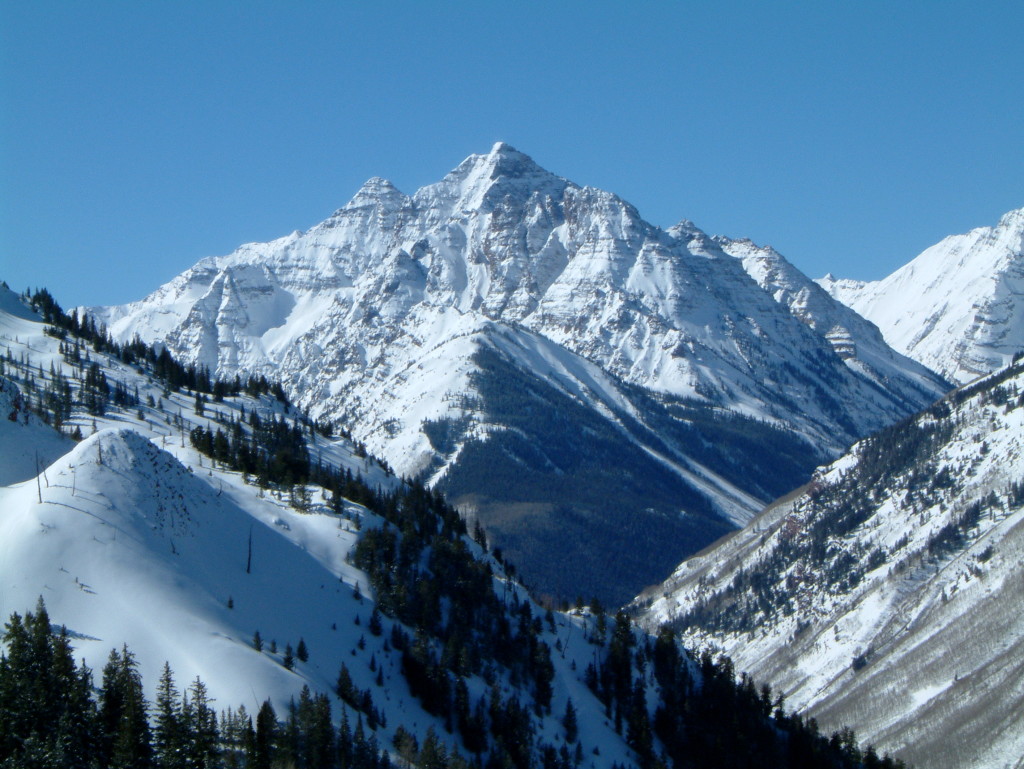 Further north is Pyramid Peak, climbed by the Himalayan Association of Japan (HAJ) in 1993. In the vicinity are peaks like Jongsang and Chorten Nyima. Pauhunri with the pinnacle of Donkhya Ri upon it, is one of the chief attractions on the eastern side. There is a lot climbers can do in the Sikkim Himalaya.
Source: www.indmount.org