THE THAR DESERT IS PERHAPS THE ONLY SANDY RECLUSE IN INDIA, BUT IT IS ENOUGH TO GIVE ALL TRAVELLERS ENOUGH REASONS TO CELEBRATE THE COLOURS OF LIFE AND THE EXPRESSIONS OF LIFE, CULTURE, FUN AND ADVENTURE.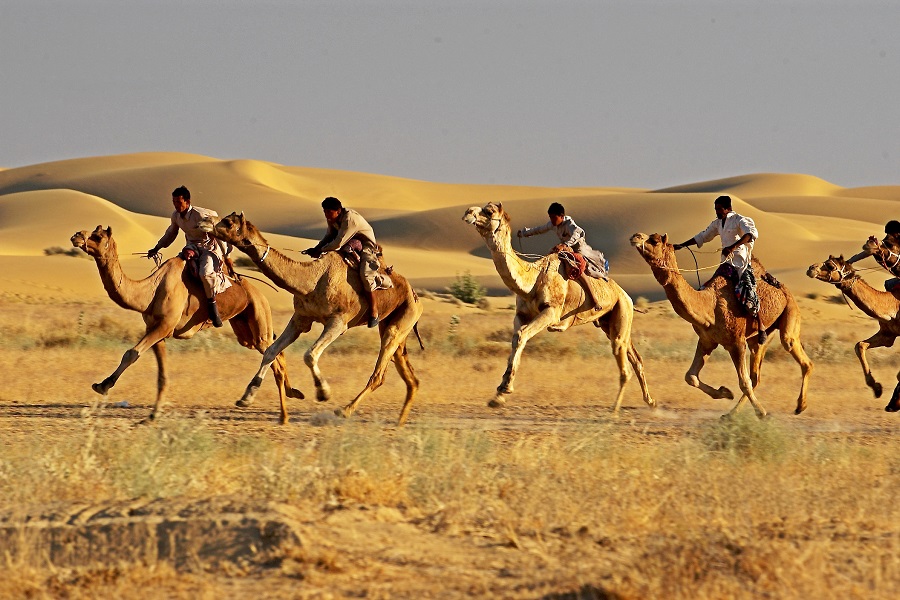 Apart from the cultural extravagance which is apparent all over, there is also an added element of fun and the rush of speed which can be experienced in safaris in the desert. Possible either on camel or in jeeps, the desert gives you enough ways to feel the magic that is contained within. Camel safaris in Rajasthan are ideal for those who want a taste of the local flavours and are in no hurry to experience them. They can be taken through the desert, and also when you need to get from one place to another.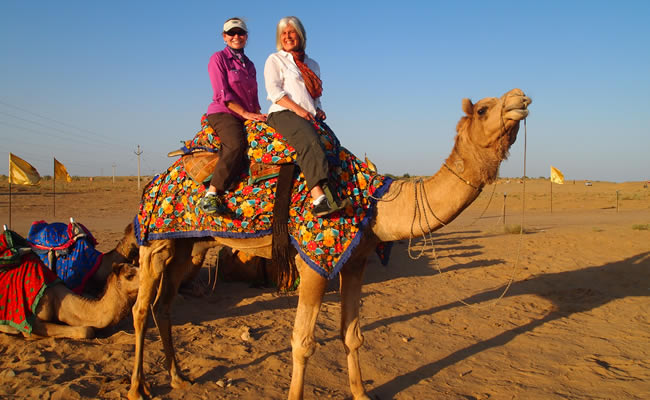 Camel fairs are wonderful avenues for you to take quick camel rides, and also partake in camel races if you are lucky. For those who are looking for a faster way of fuelling your passion, jeep safaris are best. In large four wheel drives you can feel the dusty sands being thrown up as your jeep ploughs mercilessly through them. This is also a chance to sift through the fickle dunes and feel the heat of the desert warm your body with the heady mix of the climate and your own sense of thrill.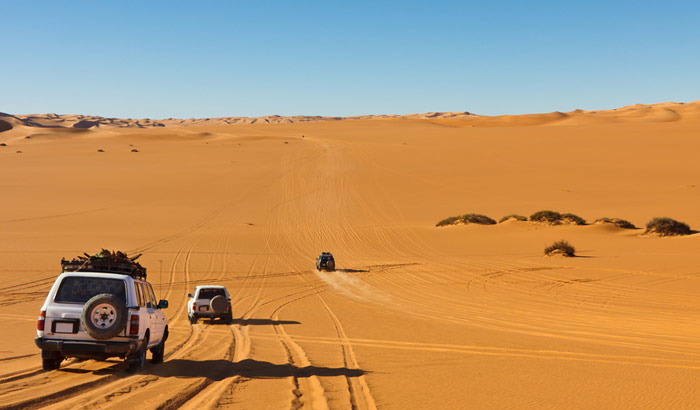 Rajasthan is the only place where you can have an authentic camel safari in the blistering desert. There are several locations within Rajasthan where this is possible, each having its own charm and character. If you plan well, you may be able to include more than a few destinations like Bikaner, Jodhpur, Jaisalmer and Pushkar into your circuit. The best time for a camel safari or jeep safari in India would be during the winters.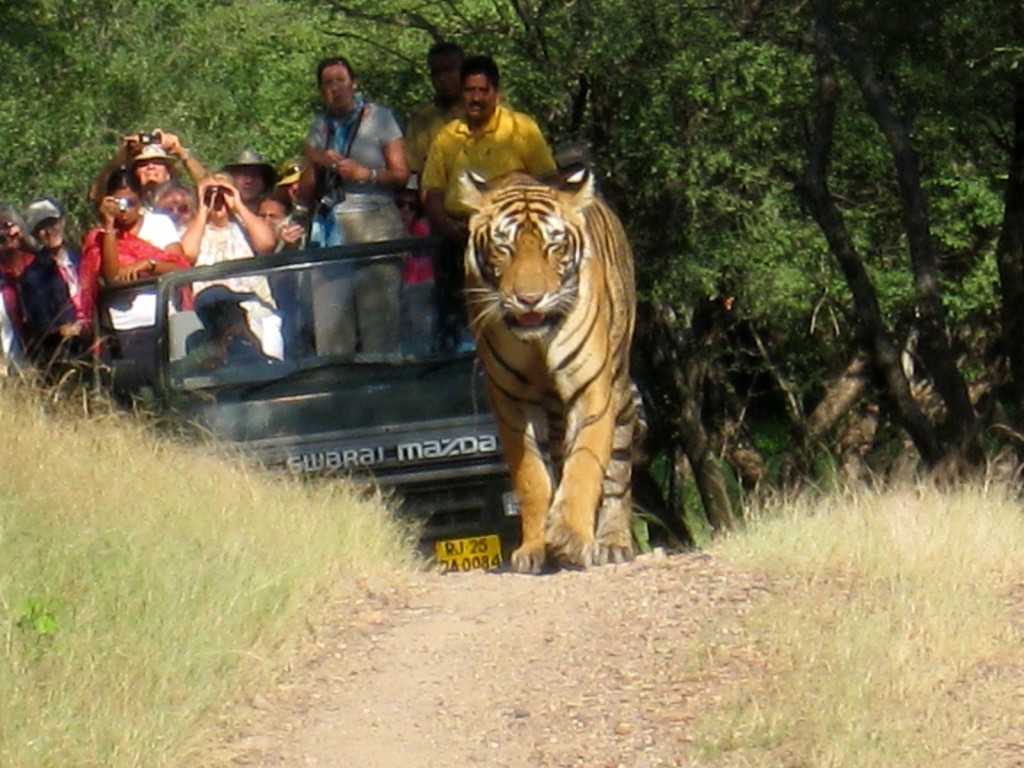 The summers are searing and completely unsuitable, while the winters can help you enjoy every subtlety of this experience fully. The period between September and March is ideal. You must take care of yourself when on a camel safari. Even during the winters, the temperatures during the day can be rather high. The nights, on the other hand tend to get cool. Therefore, you must pack in enough light clothing and woollens as well. Ensure you have moisturiser, sunscreen, lip balm, and plenty of fluids stocked for the way. Also try and cover your neck and always keep your head covered, wither with a hat or scarf. If it is uncomfortably warm around you, you could drench your hat or scarf in water and wear it to keep you cool.