Madhya Pradesh is not called the 'heart of India' only because of its location on the centre of the country. It has been home to the cultural heritage of Hinduism, Buddhism, Jainism and Islam. Innumerable monuments, exquisitely caved temples, stupas, forts and palaces are dotted all over the state. The natural beauty of the state is equally varied. Consisting largely of plateu, the state has everything-spectacular mountain range, meandering rivers and miles and miles dense forests. In fact, a large part of the state is forested, offering a unique and exciting panorama of wildlife. In the National park of Kanha, Bandhavgarh and Pench you can spot the tiger, the bison and wide variety of deer and antelope. But perhaps the best part about Madhya Pradesh is its accessibility. Bordered by five states, it is equally close to major tourist destinations from the North, South, East and West. Whether you are in Delhi, Mumbai, Chennai or Kolkata, You're never very far from Madhya Pradesh!
Popular tourist places in Madhya Pradesh are: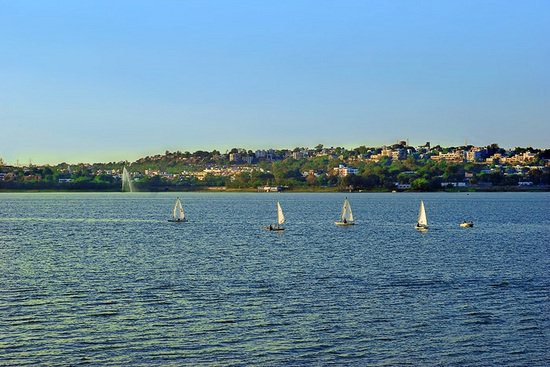 Bhopal: The capital city of Madhya Pradesh, Bhopal is a fascinating amalgam of scenic beauty, a proud heritage and modern urban planning. An Afghan soldier of fortune, Dost Mohammed (1708-1740) was the founder of the existing city.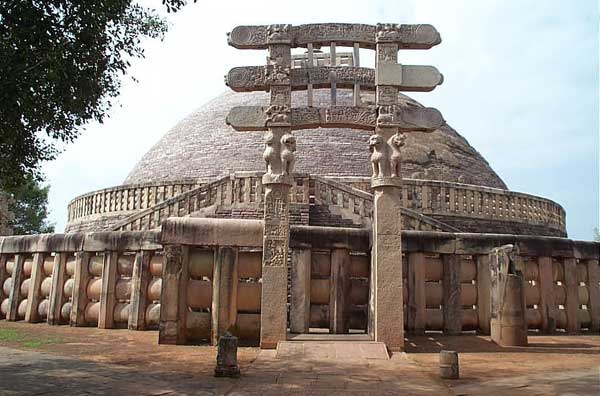 Sanchi: A World Heritage Site, Sanchi, is known for its stupas, monasteries, temples and pillars dating from the 3rd century B.C. to the 12th century A.D. The Sanchi Stupa (Stupa 1), the best known, was originally built by the Mauryan Emperor Ashoka.
Indore: Built by Rani Ahilyabai, the brave Holkar queen, Indore is one of the fastest growing economic regions in India. Situated on the banks of the rivers Saraswati and Khan, the vibrant city has some beautiful monuments associated with the Holkar dynasty.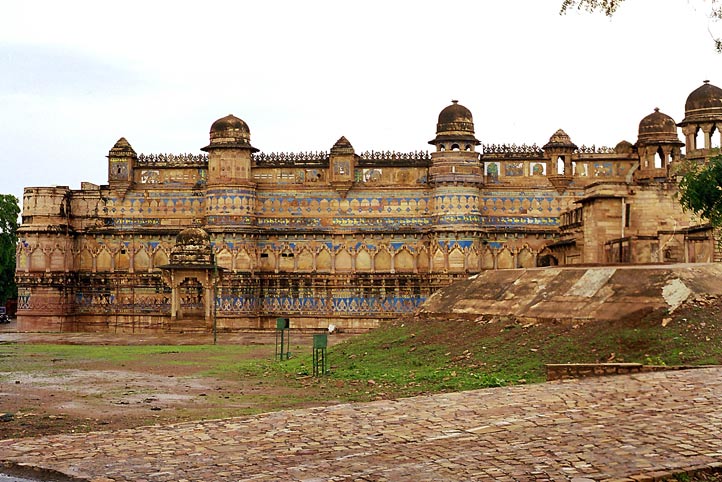 Gwalior:  It is steeped in the splendor of its past. A multitude of reigning dynasties of the great rajput clans have left an indelible etching of their rule in the city of palaces, temples and monuments giving Gwalior a unique and timeless appeal. Today, it is a modern Indian city, vibrant and bustling. Gwalior fort was built by Raja Mansingh Tomar, dominates the city like a great monolith.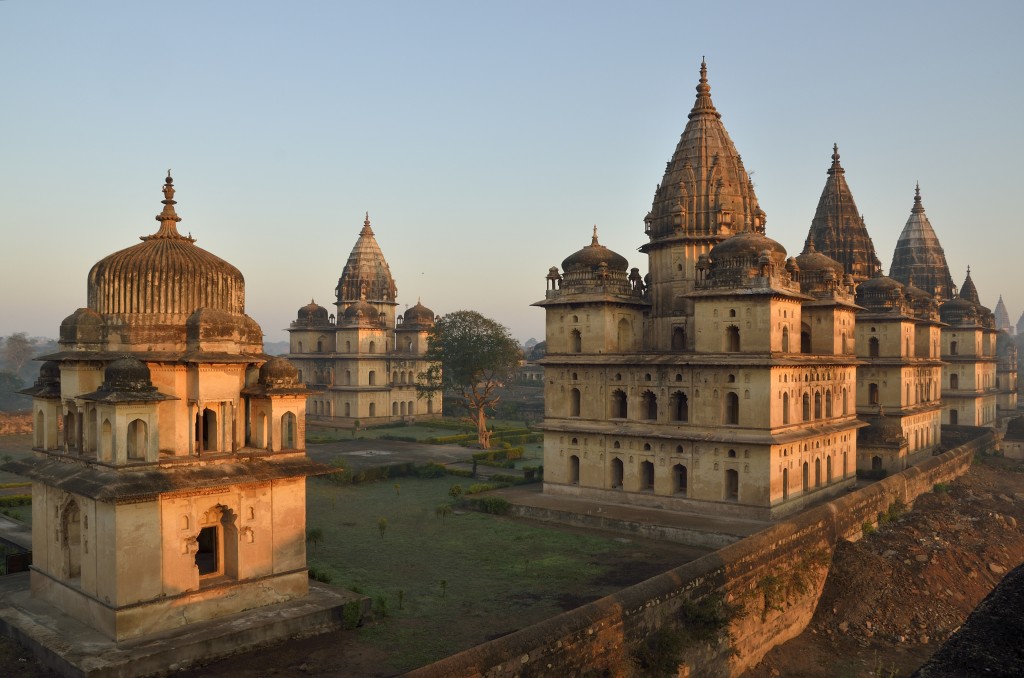 Orchha: At Orchha, grandeur has been captured in stone and frozen in time; a rich legacy of the ages. The palaces and temples built by its Bundela rulers in the 16th and 17th centuries, retain much of their pristine perfection.
Kanha National Park: Sal and bambee forests of Kanha and its rolling grasslands and meandering steams stretch over 940 sq km in dramatic natural splendor.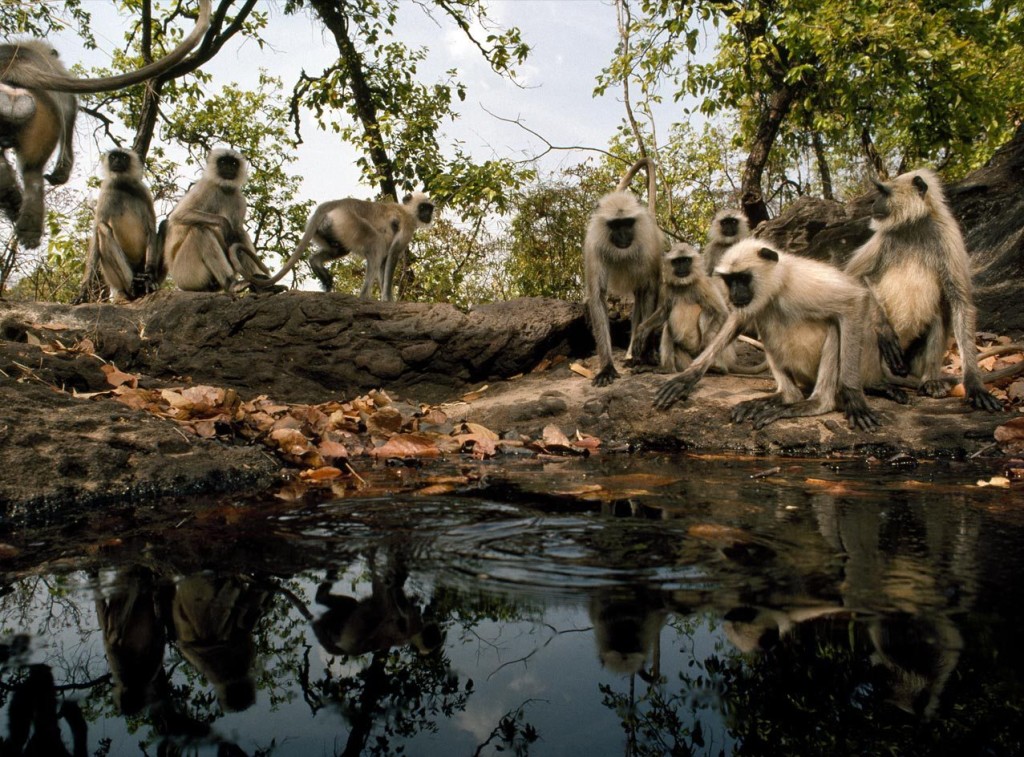 Bandhavgarh National Park: This is one place where you can be almost certain  of seeing a tiger in its natural habitat. Stretching over 448 sq km, Bandhavgarh national park is rich in other forms of wildlife like deer, leopard, sambar and wild boar.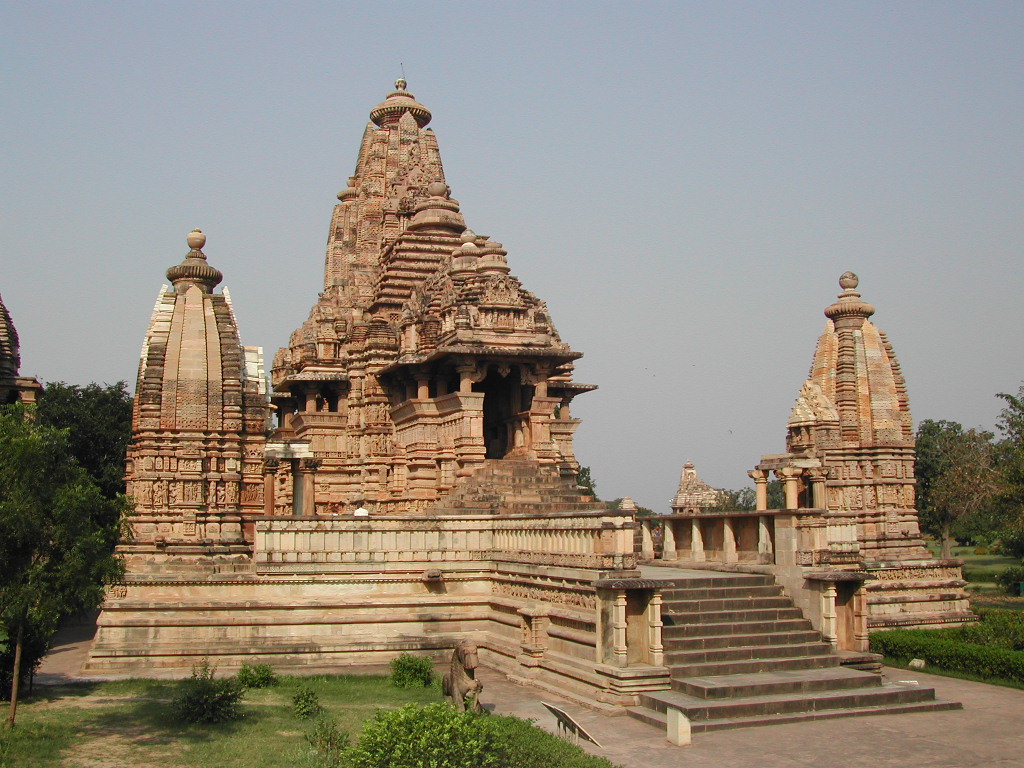 Khajuraho: The temples of Khajuraho are India's unique gift to the world, representing a paean to life, love and joy; perfect in execution and sublime in expression.