Trade & commercial networks through the ages have evolved the exchange of ideas & cultures, with the Indian textile crafts bearing testimony to the rich heritage of the same.
Here is a glimpse of some of the specialised textile crafts of the country: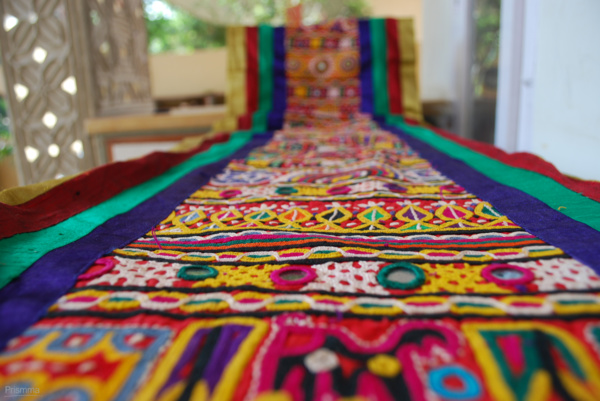 (1) BANDHEJ: TIE & DYE
"Bandhani" or "Bandhej" Tie & Dye is one of the oldest & most distinctive textile crafts of Gujarat, where assorted fabrics ranging from cotton, silk, wool, muslin among others, are illustrated with a myriad of motifs & patterns like Ambadal, Gharchola, Chandrakukdi, Kalger, Shikari etc. dyed with the vivid & innumerable hues of red, yellow, green, indigo, black, white and many more.
Continue reading Strands of Indian Culture – Textile Tour in India →